Lei Yueh showcases LED fixtures at Hong Kong Lighting Fair
Sep 13th, 2007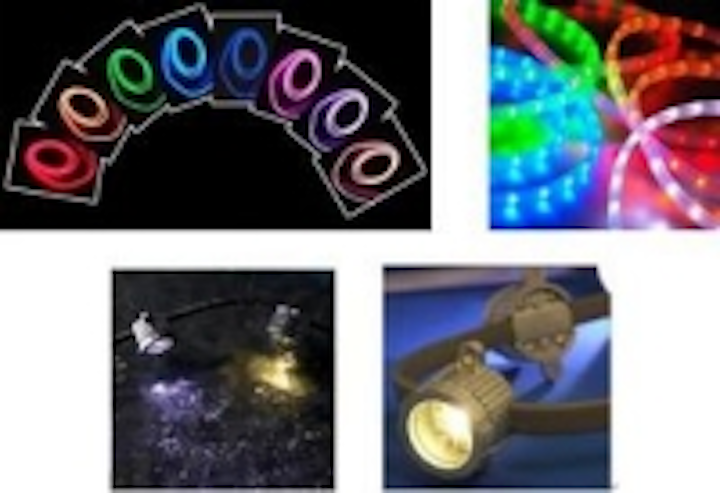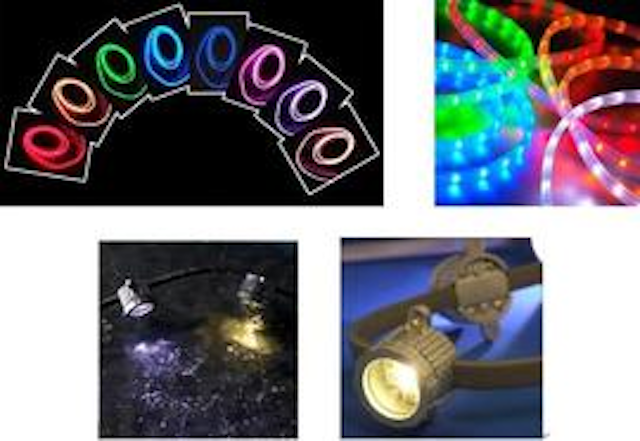 Date Announced: 13 Sep 2007
Lei Yueh Enterprises will show it's the latest LED lighting fixtures at Hong Kong International Lighting Fair from October 28 – 31, 2007.
Lei Yueh will have on display a total LED lighting solution in the fair. With a vast and tempting collection of products, covering from indoor lighting, outdoor lighting, waterproof lighting fixtures and RGB Micro LED light strip. Lei Yueh successfully incorporates the wide range of lighting technologies and displays complete LED lighting solution from general lighting to decorative appliances.
RGB Micro LED light strip
This year, Lei Yueh will launch its new RGB Micro LED light strip. The RGB Micro LED light strip features stunning color effect as it is fully color changeable (PICTURED BELOW). It comprises the smallest single-unit color changing effect and it has the finest resolution amongst other flexible lightings. The sizes of our RGB Micro LED light strip making it more flex when comes to application usage. By employ specialized controller, it can produce over 1.6 million color grades.
Waterproof LED Belt Light
Lei Yueh is excited to present their latest waterproof LED belt light which obtains a patent for its unique waterproof structure design. This unique design can fully seal up the chinks between fixture and power cord as it provides a water-tight protection which enables the fixture to place at an underwater environment. Waterproof LED Belt Light is made by flexible strip material. It can provide designer the flexibility to curve the shape easily and achieve the design of roadway any other underwater indirect lighting. The body of LED belt lighting fixture uses supple rubber material, by using this material, the fixture's components can be easily and conveniently replace and change compare to the standard liquid rubber fixtures.
LED is a modern, economic, environmental source with low power consumption, energy saving, long life and low temperature features in the 21st century. LED and its various colors can make lively atmosphere in lighting. Our comprehensive collection of LED product in residential lightings and decorative lightings will surely satisfy your various demands.
Lei Yueh at Hong Kong International Lighting Fair 2007
For more details regarding our LED lighting products, please come visit us at Hall 2, Stand 2A40 from October 28 – 31, 2007.
About Lei Yueh Enterprise
Lei Yueh Enterprise was established in 1976. It is a research and development, manufacturing and sales integrated professional lighting fixture company. It focuses on lighting fixture design and lighting development over 30 years. The product applications covers engineering, interior and exterior of architecture decoration and advertising lighting, and get the support from customers of Europe and the United States market by its constant technical innovation, quality products, after-sales service and high stability. Looking to the future, Lei Yueh is committed to the development of pioneering lighting products in the spirit of innovation.
Contact
Emerald Liao / Marketing Department
E-mail:el@leiyueh.com
Web Site:www.leiyueh.com