Radiant Imaging unveils ProMetric® 9.1 Imaging Colorimetry software
Nov 1st, 2007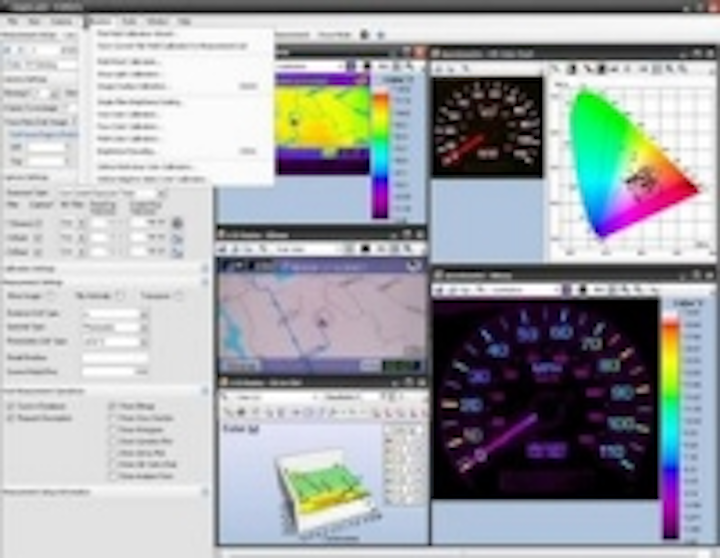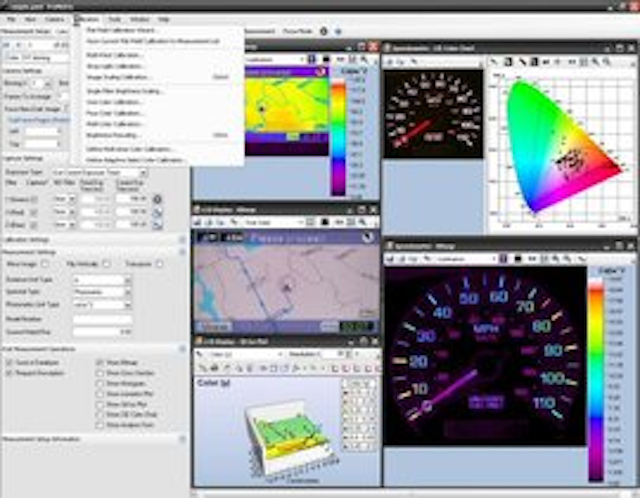 Date Announced: 01 Nov 2007
-- Expanded features add analysis power and measurement accuracy for display and illumination system applications
Duvall, WA –- Radiant Imaging, the worldwide leader in imaging systems for color and light measurement, announced the general availability of ProMetric 9.1 for the company's PM Series™ imaging colorimeters and for analysis of the acquired measurement data.
The new software release is available for shipment with the company's imaging colorimeters, and upgrades from ProMetric 9.0 and earlier versions are provided at no charge to Radiant Imaging customers currently covered under software warrantees or maintenance contracts.
The ProMetric 9.1 software release adds new control capabilities that increase the speed, accuracy, ease of use, and analysis capabilities of the company's imaging colorimeters and photometers, including PM-1000, PM-1200, PM-1400 and PM-1600.
ProMetric 9.1 is designed for use in colorimetry and photometry applications for displays - including backlights, films, instrument panels, and LCD, LED, PDP, CRT, and projection displays - and light sources - including LEDs and other lighting technologies, luminares, and illumination systems.
Features new to ProMetric 9.1 include:
• Automated defect analysis tools to identify mura (blemishes), bright pixels, dark pixels, and line defects for a broad range of display technologies
• Integrated support for L*a*b* color space coordinates
• Faster measurement speed through the use of multi-threading to reduce intervals between exposures
• Simplified measurement processes via addition of a new auto exposure function
• Improved user interface with the addition of tabbed windows, making it easier to move between various operations
• And increased measurement accuracy by adding an option for accommodating an additional color filter for measuring complicated, multi-color and multi-source, devices such as instrument clusters.
"The new features in ProMetric 9.1 take full advantage of the ProMetric 9.0 software platform which was introduced in April, 2007, as a total rewrite of our imaging colorimeter control and analysis software," said Ron Rykowski, President and CTO of Radiant Imaging.
"With this new release we have been able to add high-value features that many of our customers have been asking for while simultaneously improving overall responsiveness and ease of use."
A free demo version of ProMetric 9.1 is available for download from Radiant Imaging's web site (www.radiantimaging.com). For more information on this release, interested parties should contact sales@radiantimaging.com.
About Radiant Imaging
Radiant Imaging, Inc., founded in 1992, is the worldwide leader in imaging systems for light and color measurement, and illumination engineering tools and services. Radiant Imaging's technologies are focused on providing lighting and display system manufacturers with enhanced design capabilities, greater product development efficiency, improved manufacturing productivity and increased competitive effectiveness in the world marketplace. Radiant Imaging's four major product areas include ProMetric® light and color measurement systems; Radiant Sources light source characterization systems and source data; Imaging Sphere systems for characterizing scatter and appearance, measuring luminous intensity and characterizing view angle performance; and Application Engineering Services and Software to support development of application-specific solutions incorporating ProMetric® technology.
Contact
Hubert Kostal Radiant Imaging, Inc. Duvall, WA, USA TEL. +1 (425) 844-0152
E-mail:kostal@radiantimaging.com
Web Site:www.radiantimaging.com