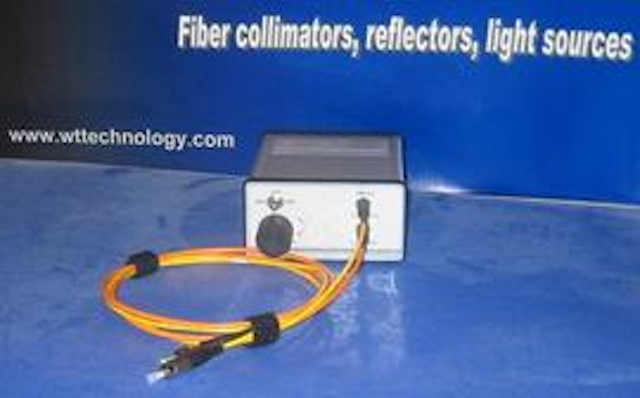 Date Announced: 16 Nov 2007
Multiple output optical fiber coupled white LED light source LE-1W-X is developed for optical spectroscopy, illumination, sensing and fiber-optic measurement/characterization. Source provides true unpolarized broad-band "white" light emission from multiple 100 micrometers core size glass fiber outputs.
- Operating power: up to 100 uW per fiber
- up to 4 fiber outputs (FC/PC connectorized AFS 105/125 fiber)
- good output power stability (better than 0.05 dB)
- built-in electronic drivers and air-cooling
- remote "On/Off" control up to 2 kHz
- modulation option
Please contact WT&T sales for further details.
Contact
WT&T Inc. 4140 Brian, Pierrefonds, Quebec H9J 1X9, Canada tel: +1 (514) 804-0822 fax: +1 (514) 223 6820
E-mail:sales@wttechnology.com
Web Site:www.wttechnology.com