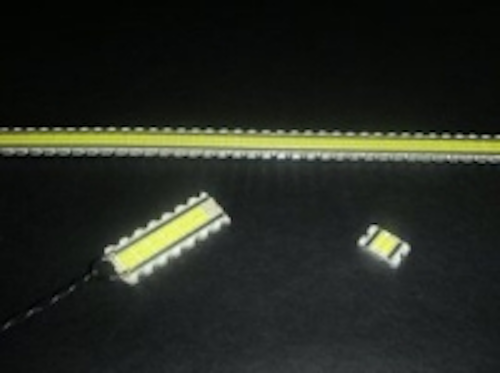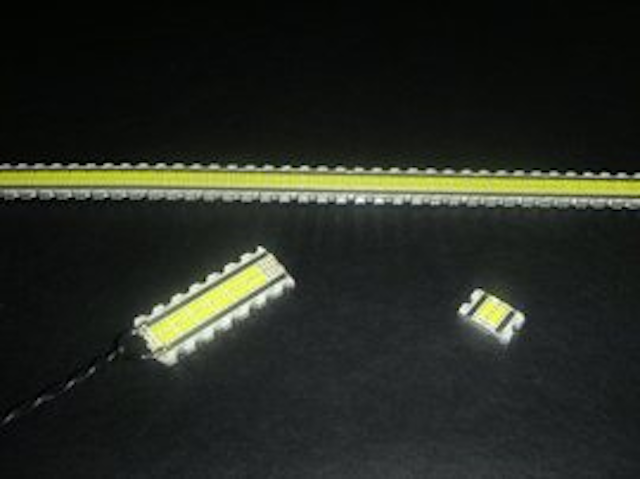 Date Announced: 09 Nov 2007
Lynk Labs drew crowds again this year at LEDs 2007 with the introduction of XyLite(TM) – a breakthrough in AC LED light engine technology.
Designed to accelerate OEM LED product design capabilities, XyLite delivers scaleable lumen and light density levels in a newly-patented "hybrid AC LED" light engine technology.
XyLite provides OEMs with unmatched simplicity and product design flexibility in X and Y dimensions.
With a basic 1.5 W module size of 14mm x 15mm or 4.5 W at 14mm x 45mm in repeating lengths, XyLite modules deliver flexible X and Y dimensional building blocks of light that enable luminaire and OEM designers to significantly accelerate and simplify their product design strategy for almost any LED lighting application.
XyLite is engineered from densely-packed micro LEDs and combined with new AC LED technology at the circuit level to provide scaleable lumen levels and design simplicity for multiple low and high voltage AC infrastructure products and applications.
Each XyLite module is a powerful independent AC LED light engine interconnected to make almost any planar shape needed by OEMs.
XyLite's high reliability, ultra high efficacy micro LED technology means environmentally friendly low power consumption, minimal heat generation and long lifetimes.
AC LED technology means easy implementation into existing consumer power infrastructures. Significantly smaller and lower cost power supplies along with plug n' play simplicity in building complex lighting applications.
Contact us to learn more about Lynk Labs "bulb n ballast" AC LED products.
Contact
Lynk Labs, Inc. 2511 Technology Drive - Suite 108, Elgin IL 60123, USA Tel: 847.783-0123 Fax: 847.783-0130 UK Sales and Marketing: Lynk Labs Inc., Unit 10 The Hollies, Shefford, Beds SG17 5BX Tel: +44 (0)1 462 851653 Fax: +44 (0)1 462 287608
E-mail:lynk@lynklabs.com
Web Site:www.lynklabs.com