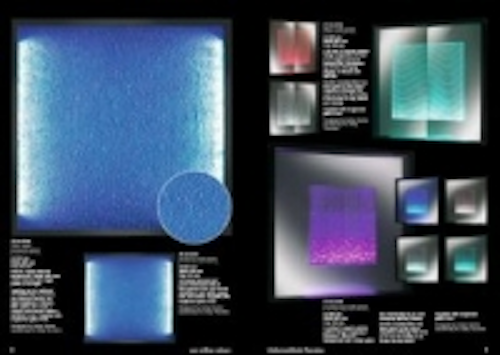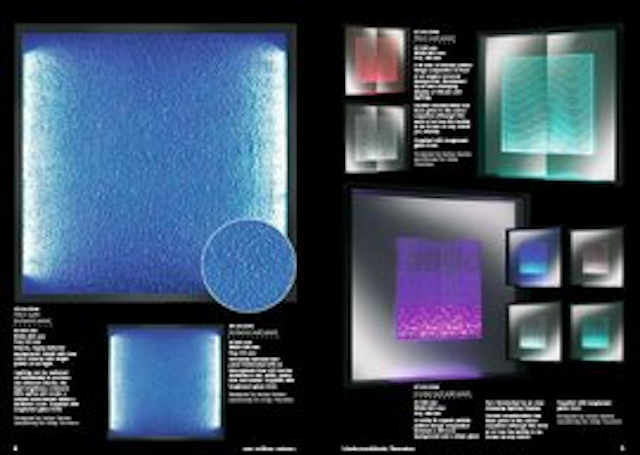 Date Announced: 23 Nov 2007
Litefuzion @ Andy Thornton presents one million colours, a stunning new collection of innovative LED lighting for contemporary, design-focused interiors. Perfect for the energy conscious, LEDs are cost effective, low maintenance and possess great longevity.
Andy Thornton has specially commissioned some of the UK's top lighting designers to create a unique range of fittings, many of which can be tailored to your own specification.
This Crystal Chandelier successfully combines new technology into a traditional concept, creating a magnificent centrepiece for late-night bars, nightclubs and contemporary hotels. Breathtaking in its beauty and simplicity, the Chandelier offers 9 watts of colour–changing light that can be controlled via a small handset and frozen on any colour.
Quality components ensure that this light can run continuously for over 10 years without ever changing a bulb, making it ideal for inaccessible areas. The Chandelier can be tailored to any environment, with any length or array of crystal drops possible - it is shown here with a drop of 700mm. It can also be ordered with pure white light.
For more information and to order your copy of the NEW one million colours brochure, please call 01422 376000 or email marketing@andythornton.com.
Contact
Lucie Bartle, Marketing Department, Andy Thornton Ltd Ainleys Industrial Estate, Elland, West Yorkshire HX5 9JP Tel: +44 (0)1422 376000 Fax: +44 (0)1422 377455
E-mail:marketing@andythornton.com
Web Site:www.andythornton.com