Carclo announces partnership with Future Lighting
Jan 26th, 2007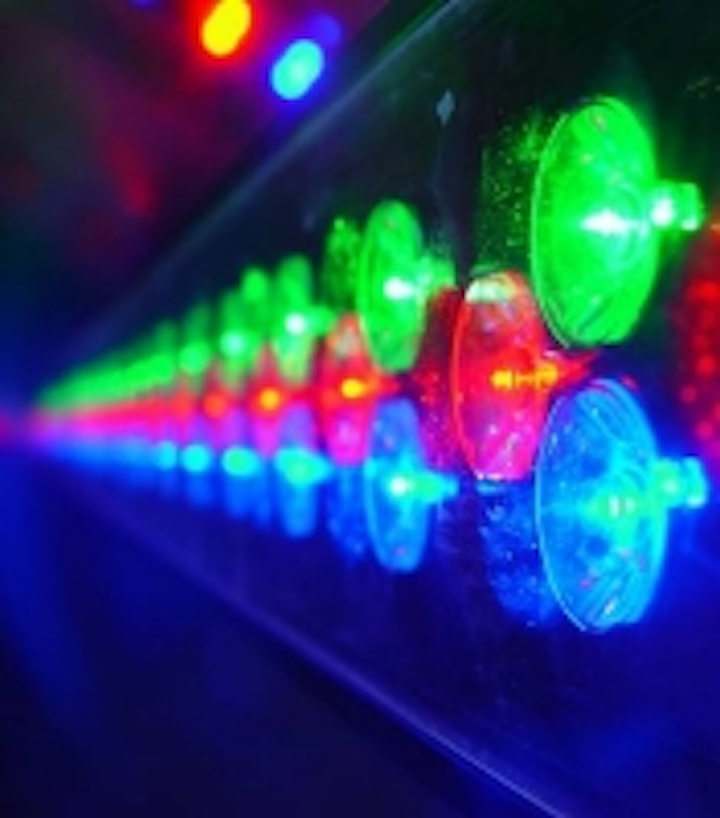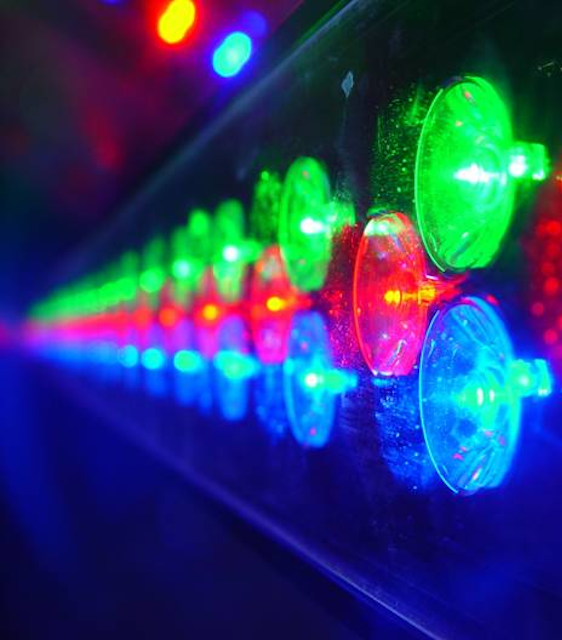 Date Announced: 26 Jan 2007
-- Carclo Technical Plastics Announces Strategic Partnership
-- Optics for LUXEON®-based applications now available through Future Lighting Solutions
SLOUGH, UK - Carclo Technical Plastics today announced that Future Lighting Solutions will be supporting their optics product range for LUXEON® -based applications.
Carclo offers a range of standard optics (20mm and 26.5mm diameter) which can be mounted onto a printed circuit board using a range of holders to suit the LED products supplied by all the leading manufacturers. Moulded and using optical grade polycarbonate, these optics are characterised by high efficiency and better heat resistance than competing acrylic products. A range of beam angles are available.
LEDs have a longer life than traditional lighting solutions enabling applications where maintenance issues are a key consideration (bulb replacement). These include:
• Lighting beacons for tall structures
• Architectural lighting
• Medical equipment
• Automotive sensing
• Professional and retail lighting
• Road lighting
Ian Bryant, Business Development Manager for Carclo's LED optics business, said, "We are excited at the growth we are experiencing in the LED market and look forward to Future Lighting Solutions' assistance in supporting these products to our customer base globally. The team at Future Lighting Solutions is highly trained with both Carclo Optics and LUXEON LEDs knowledge, enabling our customers to receive the best possible solutions support."
Future Lighting Solutions will enhance their range of LUXEON – specific associative products by offering Carclo's optimized optics, therefore enabling the customer to procure everything they need from one source.
Lawrence Madanda, Director Global Marketing for Future Lighting Solutions explains, "Carclo's vertically integrated capabilities and extensive optical design experience offer our customers a unique source for optimized lenses for LUXEON. Highly efficient optical solutions are critical to maximize a LUXEON LED system performance. We anticipate significant value for our customers adopting Carclo lenses."
All customers are encouraged to contact Future Lighting Solutions with their LUXEON® - based optics requirements.
About Carclo Technical Plastics
Carclo Technical Plastics, www.carclo-optics.com is a global specialist in the field of injection moulding, assembly and value-added solutions for customers across industry. Carclo is at the forefront in developing optics for high power LEDs as well as breakthrough technology in inkjet printing of novel materials, soluble and biodegradable polymers, surface coatings and microfluidics.
About Future Lighting Solutions
A division of Future Electronics – the 3rd largest Electronic Components Distributor in the world, Future Lighting is dedicated to the LED lighting industry. With more than 7 years of power LED experience, Future Lighting Solutions is the pioneer in delivering the most comprehensive worldwide LED lighting solutions support structure in the industry. The company offers customers LED Lighting knowledge, resources, programs, partners, solutions and logistics support, focused on enabling the adoption of LUXEON®-based solid state lighting technology.
Future Lighting Solutions' innovative approach is built around its team of world class LED Lighting experts, its highly specialized and experienced partners, and its exclusive worldwide relationship with Philips Lumileds Lighting.
Future Lighting Solutions; Making LED lighting solutions simple™.
Contact
Ian Bryant Tel. 0044 1753 575011 Fax: 0044 1753 811359
E-mail:ian.bryant@carclo-plc.com
Web Site:www.carclo-optics.com