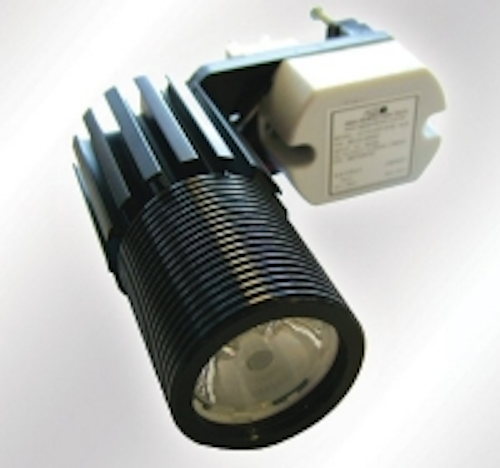 Date Announced: 10 Jan 2007
Utilising over 30 years of UK based design and manufacturing expertise, Marl International Limited have effectively combined the world's brightest LED arrays into a high intensity, high quality lighting module - Electra.
This versatile product development provides an intensely pure white and warm white light by utilising the very latest, cutting edge solid-state lighting technology and is available with an extensive range of fixtures, suited for both indoor and outdoor use.
The adaptability of the module, enabled by the powerful luminaire, makes it suitable for numerous applications from mood and display lighting to task lighting and benefits from all the advantages familiar with LED technology that include long lifetime and exceptional reliability.
These individual light engines, capable of being run at over 5W, produce 250 lumens of daylight white and 170 lumens of high CRI warm white light at efficacies of up to 47 lumens per watt.
No other single LED lightsource produces this level of efficacy at this input, and the high level of lumens per watt increases the speed of return on investment for the end user.
In addition Electra's tight binning ensures the white LED light lottery is a thing of the past.
Featuring an on-board driver enabling simple connection to 12-40VDC or AC power sources, installation is simple. An extensive range of fitment accessories are also available to accompany the module including attractive fixtures to suit downlighter, wall and ceiling, lawn and underground environments.
The light engines come with a choice of optic; medium, wide or linear. All of the optics are available in warm white and cold white.
Marl International Limited offers something different in terms of architectural lighting. The combination of innovative design, aesthetic appeal and quality product are crucial elements when planning and implementing any lighting project and Marl offers the capability to assist throughout this process.
Contact
Marl sales department Tel. +44 (0)1229 582430
E-mail:marketing@marl.co.uk
Web Site:http://www.marl.co.uk