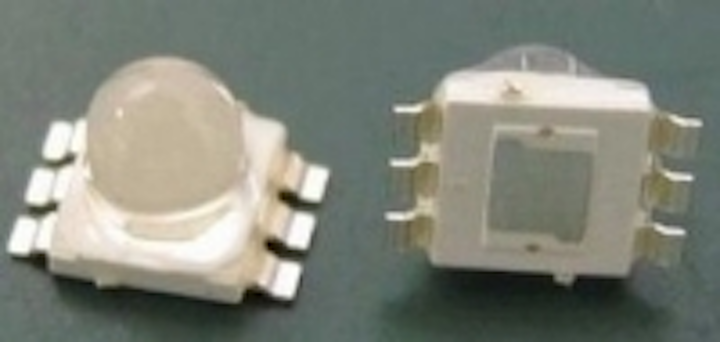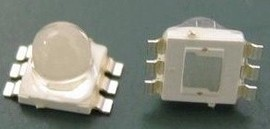 Date Announced: 19 Aug 2007
Marubeni has introduced a new line of high-powered SuperBeam TOP LEDs. These SuperBeam LEDs add to their already extensive line of IR LED product offerings.
Mounted on a copper heatsink, the superbeam leds can be operated at currents up to 4A (pulsed) and 600mA (continuous) for highest power performance. You can select from two packages depending on your viewing angle requirement-a 14 degree and a 24 degree angular view.
The Superbeam is ideal for IR illumination (CCD Cameras) in applications requiring high power and performance. We can also offer different wavelengths, both in the IR and Vis, depending on your application requirements.
We invite you to contact us to further discuss our products or our other extensive lines, depending on your needs.
Please view our website at www.Tech-LED.com for further product information.
Please contact our Global Representative below to further discuss.
West Coast USA:
Kumiko Quanrud,
Quanrud-K@marubeni.com
TEL: +1 408-330-0650
East Coast USA
Kenneth Nikaido
, Nikaido-k@marubeni.com
TEL: +1 212-450-0382
Europe
Chiharu Shiroki,
Chiharu-Shiroki@attglobal.net
TEL: +32 2-343-3545
Contact
Marubeni America Corporation 3945 Freedom Circle, Suite 1000 Santa Clara, CA 95054 Tel: 408-330-0650 Ext.330
E-mail:Quanrud-K@marubeni.com
Web Site:www.Tech-LED.com