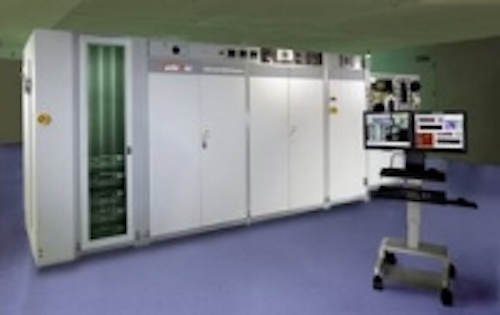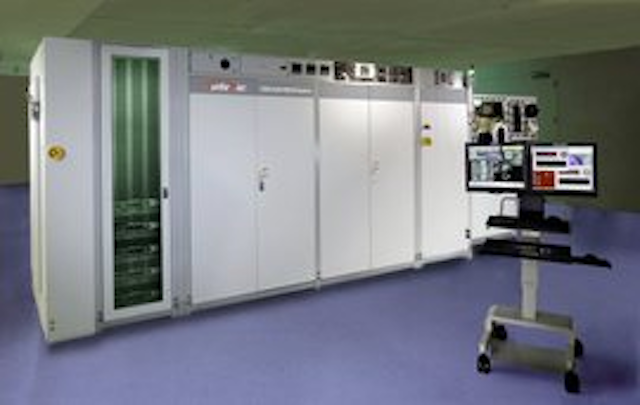 Date Announced: 23 Aug 2007
-- Tools for Capacity Expansion in HB-LED Manufacturing
WOODBURY, N.Y. -- Veeco Instruments Inc. (Nasdaq: VECO), announced today that Formosa Epitaxy Corporation (Forepi), headquartered in Taiwan, has purchased two TurboDisc® K300Ô GaN Metal Organic Chemical Vapor Deposition (MOCVD) Systems during the quarter ended June 30, 2007.
Forepi will use the systems to increase capacity for the production of blue high brightness light emitting diodes (HB-LEDs) for outdoor display, lighting, keypad and sideview applications.
Frank Chien, PhD., President and CEO of Forepi, commented, "Veeco's MOCVD systems are an ideal solution for our increasing capacity demands. The excellent throughput of the TurboDisc technology, plus the proven productivity of this platform in the LED industry in Taiwan will meet our needs today and in the future."
Piero Sferlazzo, Vice President, General Manager of Veeco's MOCVD Operations, commented, "We are pleased to support Forepi in their capacity expansion. The K300's new multi-generational platform will give Forepi a long-term cost of ownership advantage, plus the technology to achieve their future LED brightness roadmap objectives."
The new TurboDisc K300 GaN MOCVD System is the only fully automated, "future-proof" MOCVD platform available on the market today. It features the production-proven GaNzilla(r) II reactor plus a platform enabling HB-LED manufacturers simple and cost effective upgradeability to future performance improvements.
The system's reconfigurable reactor and source modules are specifically designed to accommodate multiple wafer reactor technologies. The K300 also features the industry's only fully automated load-lock mechanism, that enables continuous operation for the highest productivity.
About Forepi
Forepi was incorporated in November 1999 and is a high-power InGaN LED wafer and chip manufacturer. Currently, FOREPI is the only LED company with the capability of offering full spectrum including high power InGaN Blue, Green and near-UV LED in Taiwan and customer's bases in Korea, Taiwan, US, Hong Kong and China. More information can be found at http://www.forepi.com.tw
About Veeco
Veeco Instruments Inc. provides solutions for nanoscale applications in the worldwide semiconductor, data storage, HB-LED/wireless and scientific research markets. Our Metrology products are used to measure at the nanoscale and our Process Equipment tools help create nanoscale devices. Veeco's manufacturing and engineering facilities are located in New York, New Jersey, California, Colorado, Arizona and Minnesota. Global sales and service offices are located throughout the United States, Europe, Japan and Asia Pacific.
Contact
Veeco Instruments Inc., 100 Sunnyside Blvd., Woodbury, NY 11797 Tel. 1-516-677-0200 Fax. 1-516-677-0380
E-mail:info@veeco.com
Web Site:www.veeco.com