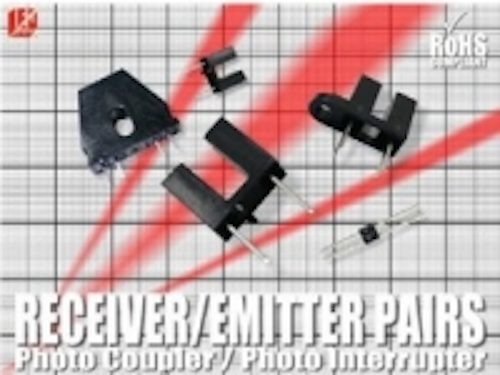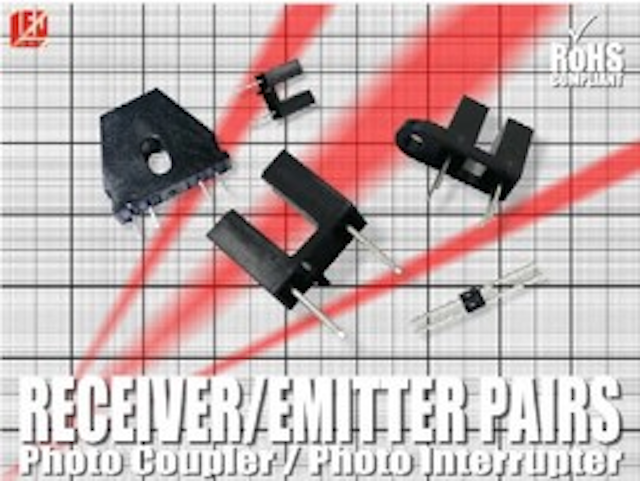 Date Announced: 01 Aug 2007
American Bright expands their industry leading range of photo-interrupters and reflective sensor pairs to incorporate full custom capability.
Chino, Ca. August 1, 2007 – American Bright Optoelectronics announced today the expansion of its already comprehensive photo interrupter and reflective sensor offering to include the industry's widest range of off-the-shelf components and a custom-tailored, applications specific capability. This product offering is ideally suited for applications in the bill, coin and card acceptors, automatic faucet and flush controllers, fax, copier and paper level detectors, alarm components, presence detection devices, RPM sensors, optical encoders and a myriad of level detection and control devices. With 100% Pb-free RoHS compliance and global service and support, American Bright can meet the most stringent of requirements for manufacturers of any size or complexity.
American Bright provides complete in-house engineering support to aid designers in selecting the best-suited device for each application. Custom or standard emitter-receiver pairs can be selected based on footprint, spectral response, performance curves or environmental factors to assure maximum end user functionality. Application notes, white papers and reference designs are available to provide designers with all the data and information needed for implementation and deployment in their designs.
"American Bright has always been know for its IR-related products, including individual receivers, emitters, photo diodes, photo transistors and photo couplers. We would like to emphasize to product designers that we also offer a wide range of integrated infrared emitter and receiver units," explained Lawrence Lee, National Sales and Marketing Manager.
"We are leveraging our Engineering Services Group's expertise in this area to complement one of the key strengths of our product offering," added George Lee, American Bright's President. "With an ever increasing emphasis on automation and security applications in our industry, we believe we can offer a complete design solution for our customers with these new products," he concluded.
Please contact the factory for further information toll free at 1-888-533-0800, or visit American Bright online at www.americanbrightled.com.
Contact
American Bright Optoelectronics, Corp. Technical/Management Contact: Steven Chen (909) 628-5050 stevenc@americanbrightled.com
E-mail:anthony@cptmi.com
Web Site:www.americanbrightled.com