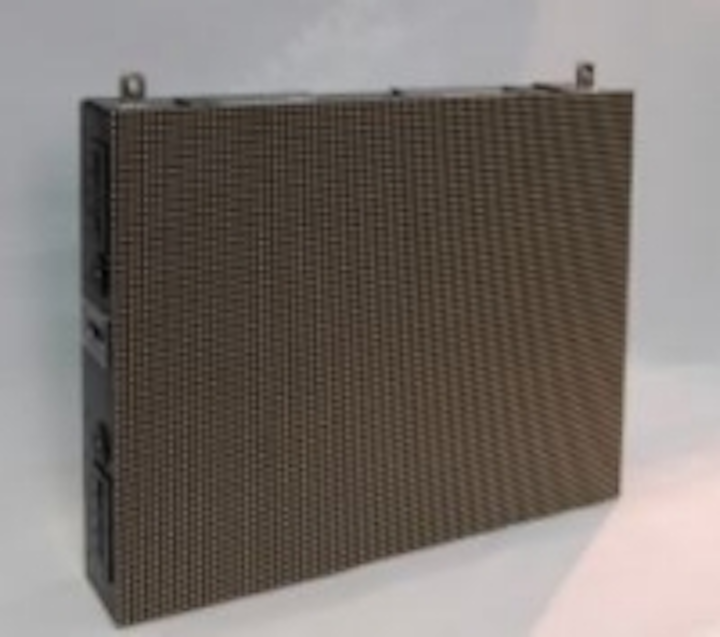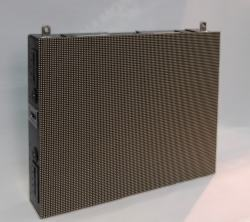 Date Announced: 29 Mar 2007
Fresh from its critical acclaim at ISE 2007, Mitsubishi Diamond Vision™ LED has again been selected by two of Europe's most prestigeous AV companies.
Gahrens + Battermann, a full-service provider of event technology located in Bergisch Gladbach, and Lang AG, of Lindlar, also a professional provider of AV products, have each ordered 50 m² of the new "Black Package" Diamond Vision IDT6 for their rental fleet. This order is in addition to the 35m² of IDT4 screen purchased by Lang AG in January this year.
The latest black package LED modules, utilised in both the IDT4 and IDT6, deliver images of unsurpassed brightness and contrast.
The indoor systems consist of 113 AVL-IDT6 modules employing 3-in-1 LEDs with a 6 mm pixel pitch. The new black package LED technology dramatically increases the contrast ratio performance by ensuring that the module remains truly black on zero input instead of dark grey, as was the case with the earlier white package technology. Thanks to this new black package technology, the contrast ratio is significantly increased, and combined with an outstanding brightness of 2,000 cd/m², ensures a truly outstanding screen performance.
Each module offers a resolution of 12,288 pixels. With a minimum viewing distance of just two meters, the 6 mm pixel pitch IDT6 is suitable for a wide range of applications, including exhibitions, broadcast and public display. The horizontal and vertical viewing angles of ±75 degrees deliver excellent image quality and natural, life-like colours over a wide viewing arc.
The modularity of the IDT system delivers a high level of flexibility and is designed for easy configuration and operation. With each module weighing just 28 kilos, screens can be assembled quickly and easily in a wide variety of configurations.
Contact
Russell Hartwell, Sales Manager – Diamond Vision Mitsubishi Electric Europe B.V. Hatfield, England Tel +44 (0) 1707 276100 Fax +44 (0) 1707 278514
E-mail:DVsales@meuk.mee.com
Web Site:www.meuk.mee.com