Carclo polycarbonate optic fits Luxeon Rebel
Mar 27th, 2007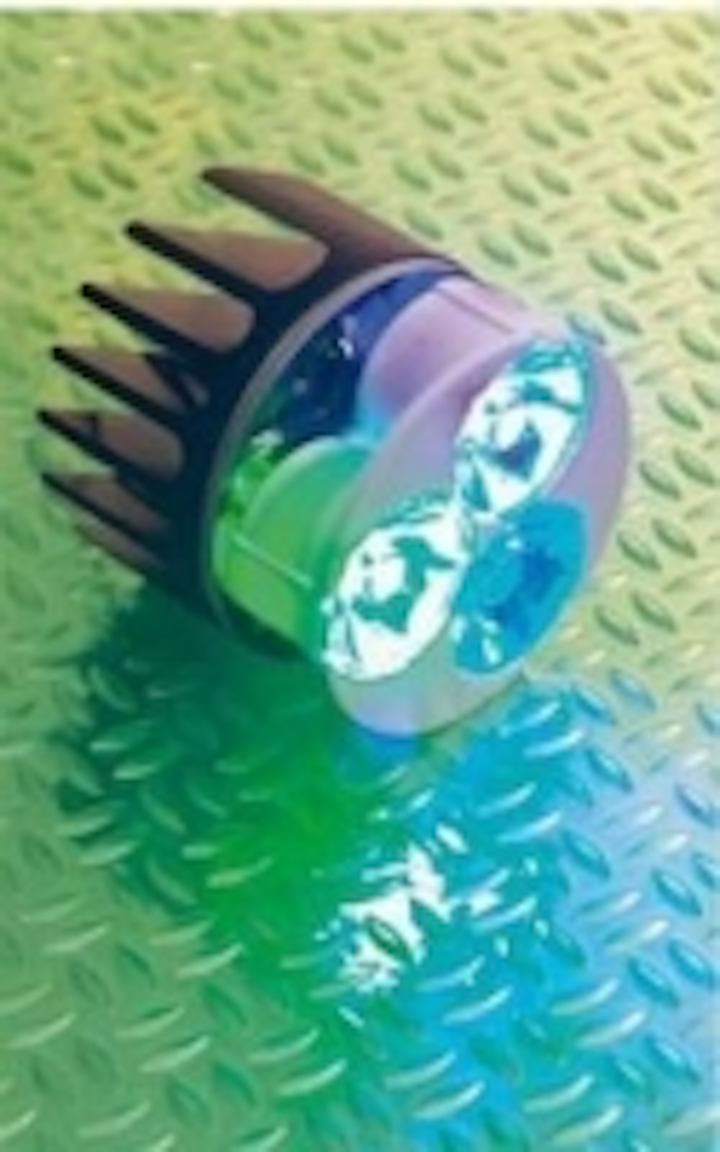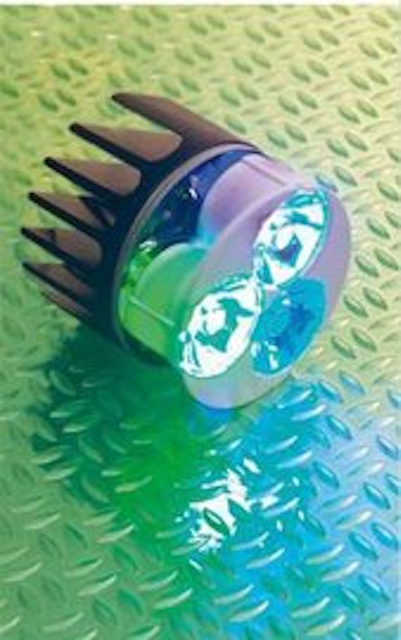 Date Announced: 27 Mar 2007
Carclo Technical Plastics has developed a polycarbonate optic to manage the output from the new LUXEON® Rebel LED.
The optic is available immediately in 20 mm diameter size and a frosted finish: it is primarily aimed at the architectural lighting sector. A custom-designed holder will be available from April.
The optic and the holder will be available from global distributor Future Lighting Solutions in tight and medium beam angle and elliptical: a wide angle will follow. Carclo is also working on further concepts in support of LUXEON® Rebel.
Ian Bryant, business unit manager for Carclo's LED optics business, said: "LUXEON® Rebel has been developed by Philips Lumileds as a high output LED aiming at high-volume, low-cost applications. We are delighted to be able to offer a specially designed optic to coincide with the launch of this new LED."
Carclo Technical Plastics, www.carclo.co.uk, is a global specialist in the field of injection moulding, assembly and value-added solutions for customers across industry. Carclo is at the forefront in developing breakthrough technology in inkjet printing of novel materials, soluble and biodegradable polymers and microfluidics.
Carclo markets a range of standard optics (20 mm and 26.5 mm diameter) that can be mounted onto a printed circuit board using a range of holders to suit the LED products supplied by all the leading manufacturers. These are available through normal distribution channels or from www.carclo-optics.com. Moulded using optical grade polycarbonate, these optics are characterized by high efficiency and better heat resistance than competing acrylic products. Carclo has recently developed coloured optics.
Contact
Ian Bryant, +44 (0)1753 575011 Martin Day, +44 (0)208 685 5116
E-mail:ian.bryant@carclo-plc.com
Web Site:www.carclo-optics.com