New PixelLine Micros make technicolor debut with Mika
Mar 22nd, 2007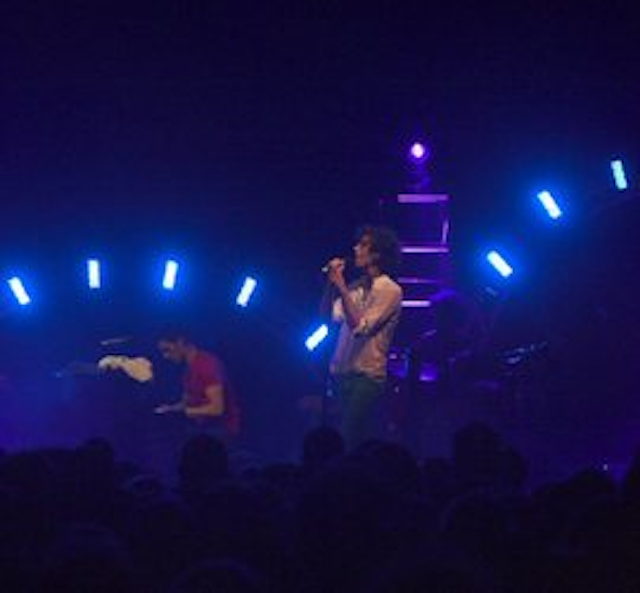 Date Announced: 22 Mar 2007
Hailed as the next Freddie Mercury, Mika – a 23-year-old Beirut-born Londoner – has recently exploded onto the music scene in glorious technicolor, causing a sensation among music lovers and experts alike.
Lighting designer Ian Tomlinson chose a mixture of fixtures for the tour, including: 12 PixelLine Micro Effects, 12 PixelLine 1044s, 6 PixelPars, 6 MAC 250 washes, 6 Mirrorballs and lots of festoon!
The diverse rig allowed Ian to produce big theatrical effects injecting visual creativity to the various characters that Mika brings to life during his shows. The Micros formed an arch at the back of the stage and their high powered effects complemented the 1044s perfectly.
Ian comments: "The Micros held their own against the 1044s, I was very impressed and hopefully on the next tour we will introduce a media server. I'm pleased PixelLines are now available in different sizes, as it allows more flexibility in the rig - particularly when we are touring venues of different sizes."
Eclectic, fun, glam, energetic, and different are only a few words which can be used to describe Mika's debut album "Life in Cartoon Motion" – one of the most refreshing CDs to have come out of Britain for a long time.
All the lighting was supplied by Adlib and a WholeHog IPC was used for control and programming. The tour manager is Jamie Butterworth and Dave Eldridge is the lighting tech.
Contact
For more information please contact Jane Monk at MonkeyBiz Marketing Management on +44 (0)7814 604667
E-mail:jane@monkeybizlimited.com
Web Site:www.pixelrange.com