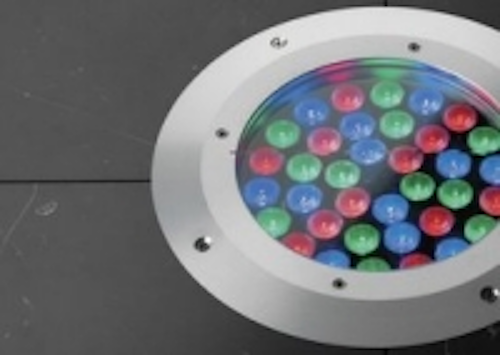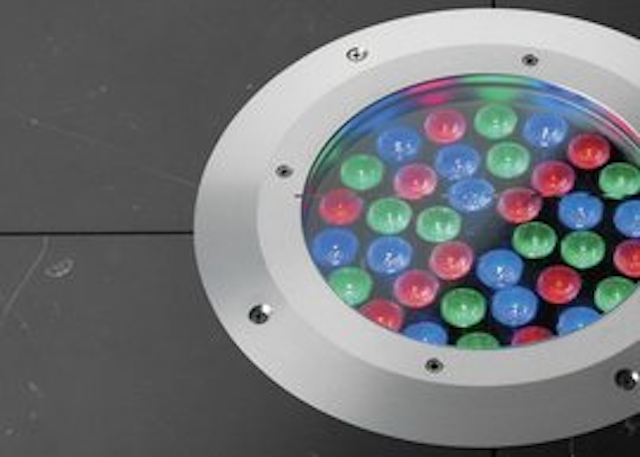 Date Announced: 22 Mar 2007
Cooper Lighting and Security has introduced a comprehensive range of high-quality LED luminaires that offer lighting designers unlimited possibilities for using color within architectural and display lighting applications.
As the first products to be launched under Cooper's new Axent architectural lighting brand, these UK-manufactured fittings have been purpose-designed around LED technology and provide a choice of white, coloured or colour-changing illumination.
The range comprises a variety of different luminaire styles for floor, wall or ceiling mounting, together with associated LED drivers and colour controllers.
Made from either marine-grade stainless steel or anodized turned aluminium and with environmental protection of up to IP68, the Axent LED range includes fittings that are suitable for indoor and outdoor use.
As well as offering the benefits of energy efficiency, high reliability and zero maintenance, all the luminaires are designed to maximise operational life through accurate thermal management and drive current control.
The LED colours available are warm white, natural white, cool white, blue, green, amber and red, while RGB color change versions can combine the light from different LEDs to generate any colour in the spectrum for either fixed or dynamically changing illumination, without the need for filters or mechanical colour-changing devices.
Lighting solutions based on the Axent LED range will enhance the visual impression of any architectural space, and a full lighting design service is available from Cooper Lighting and Security.
About Cooper Lighting and Security:
Based in Doncaster, Cooper Lighting and Security Ltd was formed in 2000 by the merger of three companies - Crompton Lighting, Menvier and JSB – which had been acquired by Cooper Industries in the late 1990s. The Crompton Lighting brand is well known in the commercial lighting sector, while Menvier and JSB are market leaders in emergency lighting as well as having a strong position in the market for fire-detection equipment. A fourth brand, Axent, was launched in 2007 to focus on the market for architectural and display lighting.
About Cooper Industries:
Cooper Industries Ltd is a global manufacturer with 2006 revenues of $5.2 billion, approximately 85 percent of which are from electrical products. Incorporated in Bermuda with administrative headquarters in Houston, Cooper employs approximately 31,000 people and operates eight divisions: Cooper B-Line, Cooper Bussmann, Cooper Crouse-Hinds, Cooper Lighting, Cooper Menvier, Cooper Power Systems, Cooper Wiring Devices and Cooper Tools group. Cooper Connection provides a common marketing and selling platform for Cooper's sales to electrical distributors.
Contact
Further information from: Leighton James, Cooper Lighting and Security Ltd Tel: +44 (0)1302 321541
E-mail:leighton.james@cooper-ls.com
Web Site:www.cooper-ls.com