LED PANEL for an experiment of plantation: LM Board
Mar 22nd, 2007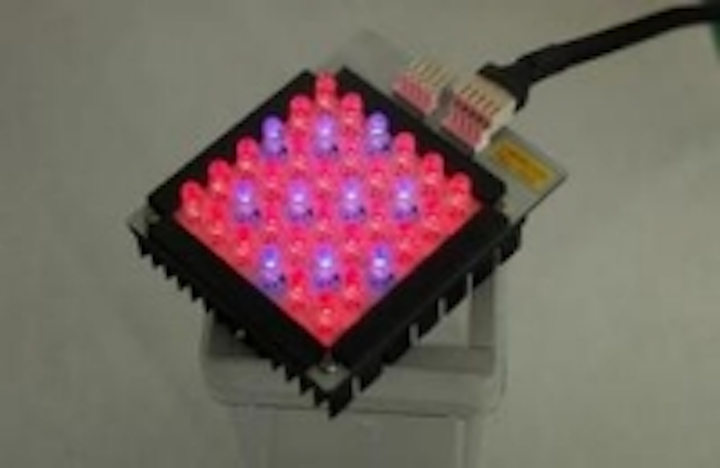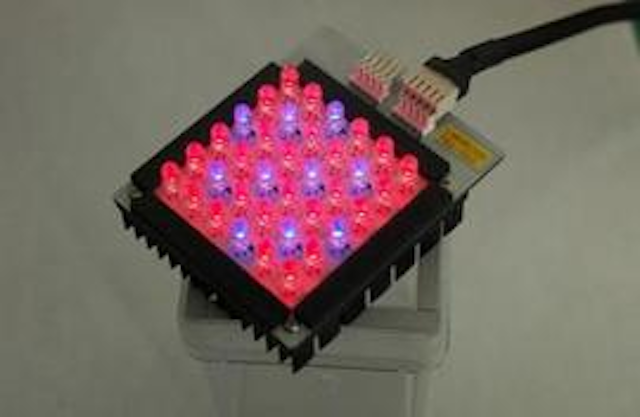 Date Announced: 22 Mar 2007
Light of various colors (wavelength) can further the growth of plant. LED is now spotlighted as a light source of artificial plantation.
ALPHA-ONE developed the LED panel with High PPFD (e.g. Red Panel: Max. 180umol.m2s1) installed 36 LEDs, namely LM board, whose emitting area is W55mm x L55mm x T20mm.
The Panel with Blue (470nm), blue-green (505nm), green (525nm), yellow (590nm), red (660nm) and dark red (735nm) are prepared as a standard.
The original container, a cable and a controller for LED panel are available as an option.
Due to the reasonable cost and the compact size, it would be suitable for an experiment at school and/or experimental laboratory.
The various colors (wavelengths) of LED in a customized array or a matrix are also available according to the customer's requirements.
In addition, Alpha-One offers the service to design and supply the customized assembly PCB not only for the plantation purpose, but also for various applications.
Contact
Alpha-One Electronics Ltd. 2-8-41 Chuoh, Ebina-city Kanagawa-pref. 243-0432 JAPAN
E-mail:info@alpha1-eg.com
Web Site:www.alpha1-eg.com