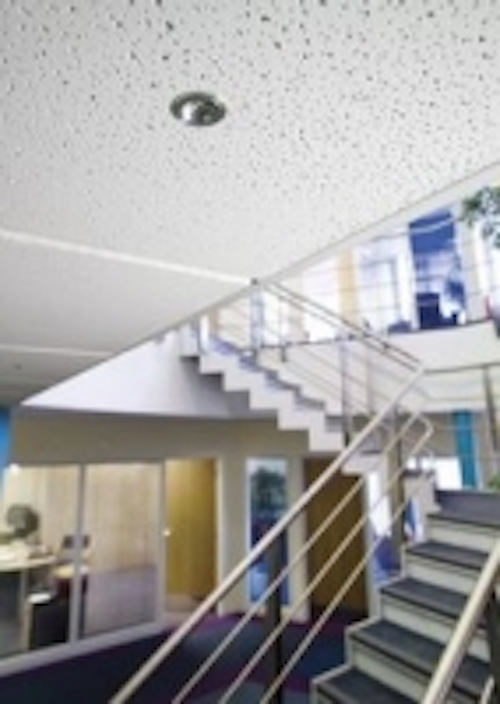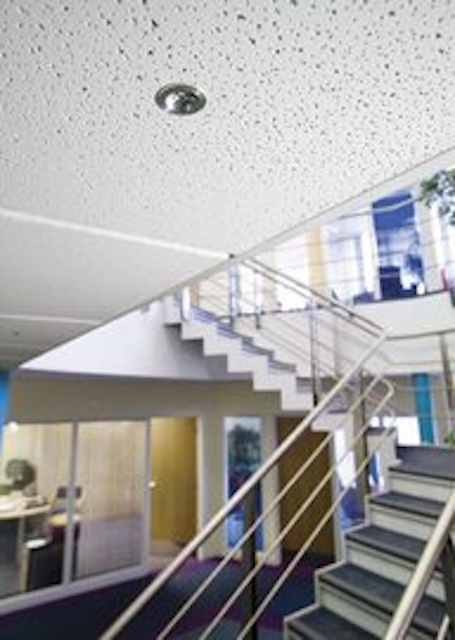 Date Announced: 09 Mar 2007
With a diameter of just 30 mm, the flush-mounted JSB Micropoint recessed LED luminaire from Cooper Lighting and Security has been designed to provide unobtrusive and aesthetically pleasing emergency lighting in a wide variety of applications.
The high-power, high-efficiency LED light source offers a long life of 60,000 hours and delivers uniform illumination, making it ideal for coverage of open areas.
Available in maintained or non-maintained versions, Micropoint is only slightly larger than a 50p piece and this minuscule size enables it to combine the role of emergency lighting with background lighting in say hotels, pubs, nightclubs, reception areas or retail interiors.
In maintained mode, while the mains supply is healthy, the light output can be programmed to be at low, normal or high level to suit the needs of each particular application. In the event of a mains failure, the luminaire automatically reverts to the correct emergency light level.
Micropoint is quick and easy to install, as its battery and control gear are housed in a remote pod with simple plug-in connectors. The requisite green status LED is incorporated into the design of the tiny luminaire body to facilitate checking by maintenance personnel.
About Cooper Lighting and Security:
Based in Doncaster, Cooper Lighting and Security Ltd was formed in 2000 by the merger of three companies - Crompton Lighting, Menvier and JSB – which had been acquired by Cooper Industries in the late 1990s. The Crompton Lighting brand is well known in the commercial lighting sector, while Menvier and JSB are market leaders in emergency lighting as well as having a strong position in the market for fire-detection equipment.
About Cooper Industries:
Cooper Industries Ltd is a global manufacturer with 2006 revenues of $5.2 billion, approximately 85% of which are from electrical products. Incorporated in Bermuda with administrative headquarters in Houston, Cooper employs approximately 31,000 people and operates eight divisions: Cooper B-Line, Cooper Bussmann, Cooper Crouse-Hinds, Cooper Lighting, Cooper Menvier, Cooper Power Systems, Cooper Wiring Devices and Cooper Tools group. Cooper Connection provides a common marketing and selling platform for Cooper's sales to electrical distributors. For more information, visit www.cooperindustries.com.
Contact
Vernon Salmon, Cooper Lighting and Security Ltd Wheatley Hall Road, Doncaster, DN2 4NB Tel: +44 (0)1302 321541 Fax: +44 (0)1302 303203 e-mail: vernon.salmon@cooper-ls.com
E-mail:info@cooper-ls.com
Web Site:www.cooper-ls.com