Compact LED driver modules from ERG
Feb 15th, 2010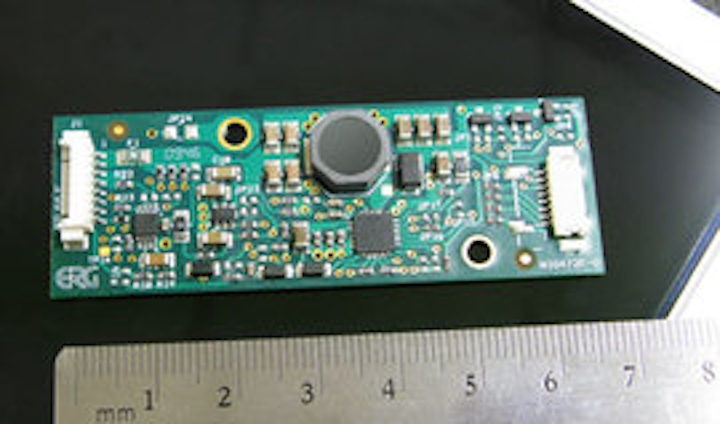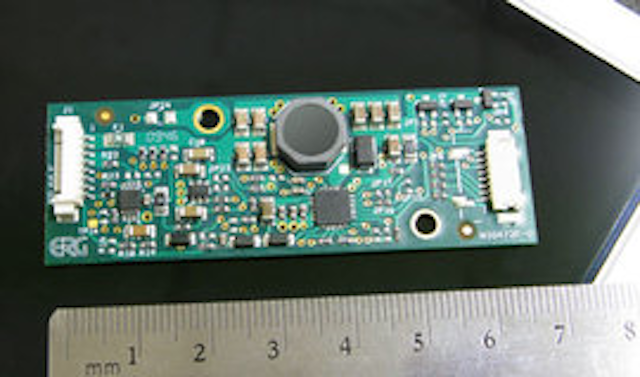 Date Announced: 15 Feb 2010
--- Provide high performance plug-and-play solutions for mid-size, multi-string, led-backlit LCDs
Endicott, NY, February, 2009 – Endicott Research Group (ERG), manufacturer of the industry's largest selection of LED Driver modules for powering LED-backlit LCDs, is offering a new range of Smart Force™ plug-and-play LED driver solutions with enhanced performance features for high-power, high-brightness mid-size LED-backlit displays.
The new SFDMD Series is specifically designed for applications that require a small footprint with high efficiency and brightness stability over a wide input voltage range, such as medical patient monitors, POS, kiosk, ATM, gaming and GPS displays. Less than 5 mm high, with a footprint of only 2.782" (70.66 mm) x 0.96" (24.4 mm), the new SFDMD drivers enhance ERG's existing SFDM (Mini) Series with an even wider input voltage range of 3-20V. They can be modified to work from 3.3V, 5V or 12V input voltage, with an LED string voltage of up to 38.5V and an output current drive of 30 mA x 6 strings. The onboard PWM dimming feature can generate a dimming ratio of up to 255:1 via an external 0-5V analog voltage, which is compatible with most controller cards on the market today. SFDMD Series modules operate at a very high efficiency, ~90%.
"Compared to our closest competitor's module for driving mid-sized LCDs, the SFDMD Series offers a smaller footprint, a wider input voltage range, a higher string voltage, and a higher output current drive," said Scott Barney, Director of Sales and Marketing at ERG. "And when it comes to dimming, our competitor's module offers only 10:1 analog dimming compared to onboard PWM dimming up to 255:1 for the SFDMD Series."
Pricing for ERG's new Smart Force™ SFDMD Series LED Driver modules is approximately $18.00 in 1,000-piece quantities. Delivery is typically 4 weeks A.R.O.
About Endicott Research Group:
ERG, the specialist in power conversion solutions, has been matching power solutions to LCD backlights since 1979. ERG's Smart Force™ range of plug-and-play LED driver modules encompasses nearly 100 LED drivers for more than 100 OEM panels. ERG also offers the industry's largest range of standard and custom DC-AC inverters for CCFL-and EL-backlit LCDs.
Contact
For more information, visit www.ergpower.com, or contact Endicott Research Group (ERG), Inc., 2601 Wayne St., Endicott, NY 13760, USA. Tel: 607-754-9187; (toll-free: 800-215-5866); Fax: 607-754-9255; E-mail: LED@ergpower.com.
E-mail:LED@ergpower.com
Web Site:www.ergpower.com