Dialight LED Street Light delivers multiple benefits for owners and citizens
Feb 15th, 2010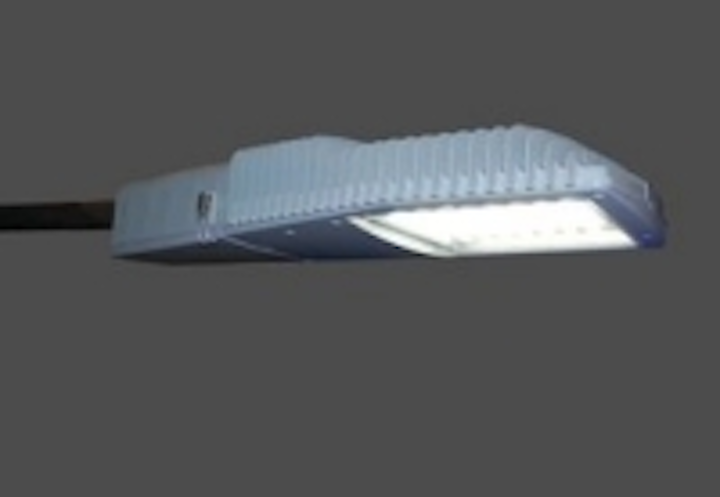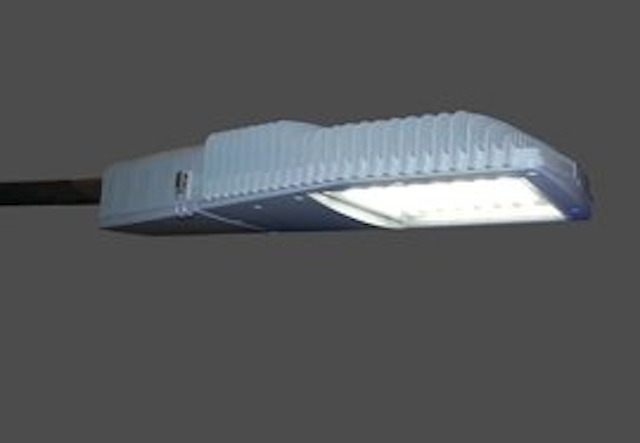 Date Announced: 15 Feb 2010
-- Dialight launches the StreetSENSE™ SL Series LED Street Light as a highly energy-efficient and 'green' alternative to the conventional Street Lighting solutions that are now required to be replaced as a result of government mandates.
Farmingdale, NJ –– The latest new product launch from Dialight, world leader in applied LED technology, is a pole mounted cobra head full cut-off Type II LED luminaire that is ideal for walkways, residential and city roads, bike trails, parking lots and similar applications.
The Dialight StreetSENSE SL Series LED Street Light is designed as an energy saving alternative to the older mercury vapor, high pressure sodium and metal halide fixtures currently used in Street Lighting applications.
Replacing a typical 250W mercury vapor luminaire with a 100% mercury-free 131W StreetSENSE SL Series Street Light LED fixture brings immediate benefits. LM-79 certified at over 50 lm/W, it consumes up to 55% less energy than the conventional lights; thereby cutting down more than half a ton of CO2 emissions per fixture and preventing environmental pollution.
Under the Federal Energy Policy Act (EPACT 2005) and the Energy Independence and Security Act, conventional mercury vapor lamps and all 150-500 watt metal halide probe start ballasts were mandated to be substituted with more energy efficient alternatives. DOTs and other utilities have already started replacing conventional inefficient fixtures with the support of US-DOEs stimulus funding.
Efficiency is further enhanced by its instant-on/off ability, zero warm-up time to full illumination and photo controller compatibility for dusk-to-dawn automatic operation. Additionally, the efficient optical system coupled with the directionality of the LEDs focuses the light just where it is needed, avoiding light pollution. StreetSENSE prevents direct glare and brings back the joy of night time sky viewing to the public, through its Dark Sky Association compliant reflector design.
All Dialight StreetSENSE Street Light fixtures come with a projected fixture service life of more than twelve years. LEDs are rugged solid state devices with no moving parts or filaments, so unlike conventional lamps, they do not fail. Instead their light output degrades over time and in certain situations could provide sufficient illumination for even more than twenty five years. This translates to enormous savings by the elimination of frequent lamp changes and reduction in maintenance costs as well as reducing the exposure of maintenance workers to dangerous highway traffic. For road users and pedestrians, they deliver added safety by producing a quality of light that is vastly superior to conventional sources and by eliminating dark areas resulting from burned out conventional lamps.
StreetSENSE's corrosion resistant powder coated die cast aluminum housing and the IP66 rated light engine assembly are designed to withstand roadway vibration per ANSI C136.31 and are also protected against failure from electricity spikes caused as a result of lightning. The fixtures are additionally certified to UL 1598 and CSA standards.
Looking to the near future, the StreetSENSE fixture has further been designed to work in cohesion with advances in 'smart' communication infrastructure around the world. The Street Lights will become 'smart lights' providing real time feedback to their control center on traffic conditions and periodic self-diagnostic checks. This means that the maintenance crews will neither have to perform a field survey themselves nor wait for a complaint to be reported in order to replace burned out lamps! The ability to control the fixtures remotely will also provide capabilities to dim and, shut off fixtures individually or as groups.
The StreetSENSE SL Series LED Street Light is available through Dialight's global network of authorized distributors.
Contact
Michael DeCarlo SS | PR 609-750-1647
E-mail:mdecarlo@sspr.com
Web Site:www.dialight.com