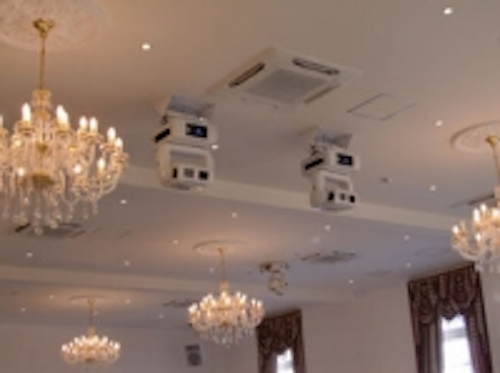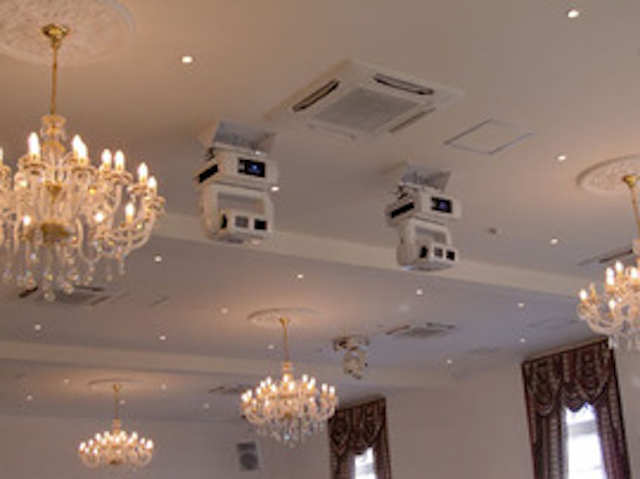 Date Announced: 25 Feb 2010
Robe DigitalSpot 3000 DTs have been installed into the new Ibaraki Wedding Hall in Kenkyu Gakuin, Japan. The venue is a new build venture operated by the company K.K. Felice in the busy commercial district of Kanto, 60Km north of Tokyo.
There are two wedding suites in this guesthouse style venue, each consisting of a chapel, garden and dressing room (called the Bride's Room), with a Banqueting Hall accommodating approximately 120 seated guests. This allows two weddings to take place simultaneously.
When it came to lighting, the owners were looking for something contemporary and completely different to make their venue stand out from others - the wedding market in Japan is fiercely competitive, and there are more than 6 other wedding facilities - including hotels - with the facilities to host weddings in the same business complex!
They approached Robe's Japanese distributors, Tokyo-based MediaFace and described their ideas, to which MediaFace responded with some unique and original creative solutions involving the DigitalSpots.
The MediaFace team was led by Mr Yukio Aida who suggested the installation of two DigitalSpot 3000 DTs in both the Banqueting Halls.
The fixtures are finished in a customised smart white to match the white walls and decor of the environment and the vibe of the occasion. They are rigged in the ceiling of each hall in positions where their projection and lighting capabilities can be maximised to produce multiple effects. They can project on to any of the walls or any objects around the room such as the floor, tables, etc.
Aida specified DigitalSpots because of their great versatility - not only are they very bright and reliable projectors that can handle mixed media content, but the LED module on the front offers the additional functionality of being able to wash the entire space in a spectrum of different colours and hues - ideal for changing the mood and atmosphere.
As well as the extensive onboard library of effects and media already in the DigitalSpot units, bespoke content - be it video clips, stills images, etc., can be uploaded to the fixture heads as required, and using MediaFace's own software, make each wedding banquet completely special and personalised. The units are controlled via a LightJockey PC-based system, which also runs other lighting in the rooms.
Reliability of the fixtures was also a key factor in Aida's choice, something of which he is well assured, as MediaFace has supplied very large amounts of Robe DigitalSpots to all market sectors since the product was launched in 2008. Japan has been a massive success story all round for Robe's Digital series.
The Ibaraki installation has also been an instant commercial triumph, so much so that the Halls are already booked well into 2011 and the company is opening another new wedding facility with the same lighting/projection system.
Contact
For more press info. on Robe Lighting, please contact Louise Stickland on +44 (0)1865 202679/+44 (0)7831 329888 or Email 'louise@loosplat.com'. For more product and general info, check www.robe.cz or call + 420 (0)57 162 5792.
E-mail:louise@loosplat.com
Web Site:www.robe.cz