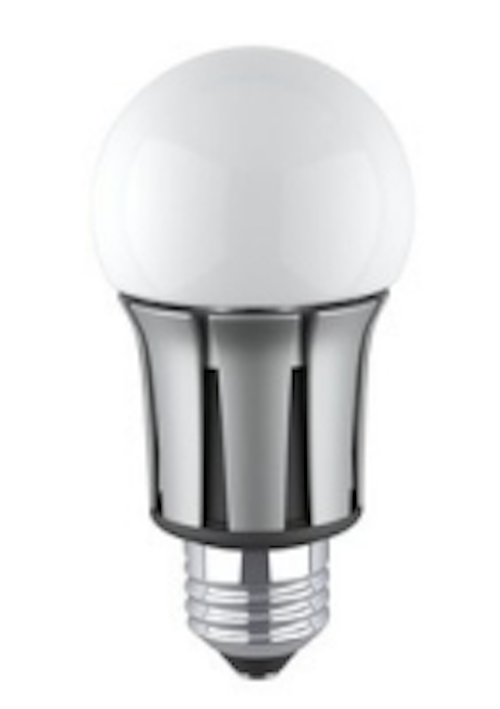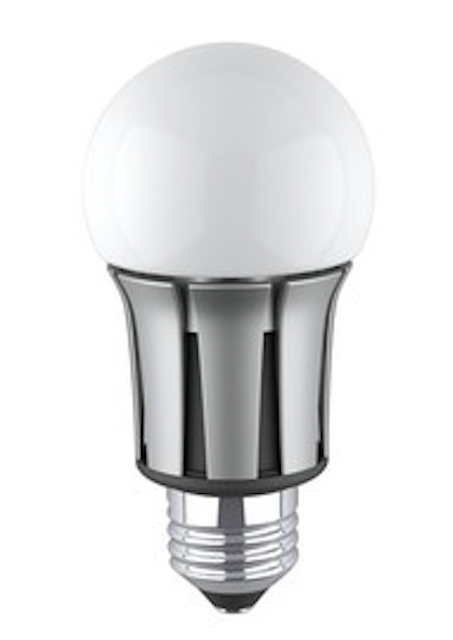 Date Announced: 20 May 2010
Penang, Malaysia, May 2010 – Ledzworld Technology, manufacturer of premium LED retrofit lamps, announced that the company received the prestigious LIGHTFAIR International's (LFI) 2010 Innovation Award. LIGHTFAIR International is the world's largest annual architectural and commercial lighting trade show which was held in Las Vegas this year. The LIGHTFAIR International Innovation Awards honor industry innovations for lighting-related products and designs introduced in the past 12 months. Each product was judged by an independent panel of renowned lighting professionals.
Ledzworld´s professional LED bulb with adjustable color tone (CTA) and built-in protection against overheating was recognized as the most innovative product in the highly competitive category `conventional lamps´. The LED bulb was selected for its unique dimming features and built-in Temperature Control System which protects the lamp against overheating. The lamp is not only fully dimmable on all existing dimmer-types, but also changes color while being dimmed, resulting in a cozier atmosphere. This Colour Temperature Adjusted (CTA) dimming feature is a industry's first and a breakthrough application in LED technology.
As a first year participant of the LFI Light Fair Ledzworld left many contesters behind in its category, among them the largest lighting companies in the world, including Philips, Osram, General Electric, Toshiba and Megamann.
"We are proud and honored that our CTA bulb was recognized as the category leader in this important category by such experts in the lighting industry. Since our recent incorporation in 2008 we have been striving to offer our customers truly the best alternative for traditional decorative lighting technologies on the market today. This award demonstrates that we have been successful in combining the advantages of the latest LED technology with the color tones, light output and atmosphere of traditional dimmable lamps", commented the company.
Contact
About Ledzworld Technology Ledzworld Technology is dedicated to the design, development, manufacturing and marketing of high-end LED lighting solutions and components for professional applications. The company's headquarter is based in Penang, Malaysia, also known as the knowledge centre of LED technology in Asia. Ledzworld has a Dutch/American management team and an experienced R&D team that consists of professionals with years of experience and know-how in the design and development of LED, as well as specific knowledge in the field of light source development. Since its incorporation in 2008, Ledzworld has focused on technological innovations in LED with the objective to offer an improved alternative for the current LED solutions on the market. This resulted in a new generation industry-changing LED lights that distinguish themselves by a number of unique features, under which the patented 'Colour Temperature Adjusted' (CTA) dimming. This feature enables the lamps to adjust color tone during the dimming process, becoming literally warmer. Furthermore, the Ledzworld lamps are fully dimmable on all dimmer-types, highly energy-efficient and have a guaranteed longer lifetime due to a built-in temperature control feature.
E-mail:jane@brands-communicatie.nl
Web Site:www.ledzworld.com