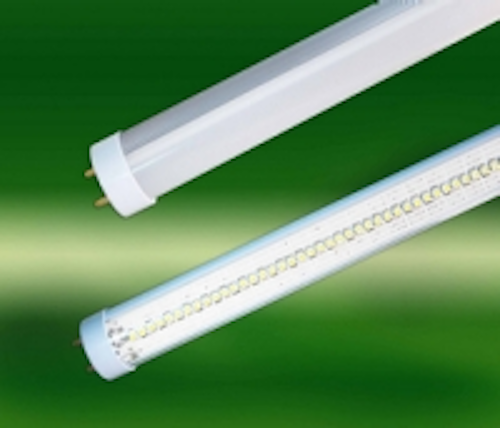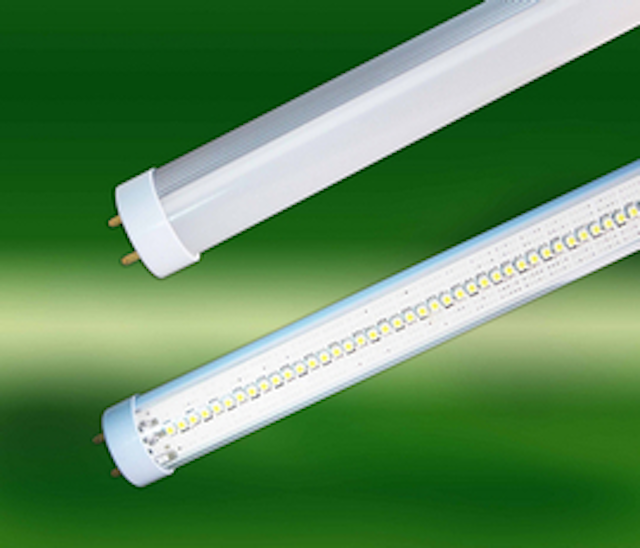 Date Announced: 03 May 2010
LED One has just announced the release of the FIC series of LED-based replacements for T8 fluorescent lights. These new energy efficient light sources provide a cleaner, brighter light, use less energy, last longer and contain no mercury or other hazardous materials. These lights will pay for themselves many times over during their life which is estimated at ten years based on eight hours of usage per day.
The FIC Series replacement lights plug into a standard T8 socket and contain their own integral drivers. The 1.2m light produces 1680 lumens and consumes only 16W of power while the 0.6m light produces 840 lumens with only 8W of power consumption. These lights are available with either clear or frosted tubes and are available in a warm white (3000K), neutral white (5000K) or cool white (6000K). The unique thermal design helps to keep the LEDs operating cool to ensure long life and high reliability. The FIC Series lights are available for either 100-120V or 200-240V operation.
With an efficacy of up to 100 lumens/watt and a power factor of greater than 0.9, these products are among the most efficient products on the market today. Based on an equivalent brightness, these products utilize 71.5% less power than fluorescent lamps.
For more information visit the company website at www.LEDone-co.com or e-mail the company at sales@LEDone-co.com
About LED One
Headquartered in Hangzhou, China, LED One specializes in the design, manufacture, marketing and sales of LED lighting products. LED One products include high performance direct replacement lights for medium base bulbs, spotlights, fluorescent tubes and more. The focus is on creating lighting solutions that pay for themselves through clear energy savings and lower maintenance costs. The company differentiates its products through smart control and attractive design as well as innovative optical, electrical, mechanical and thermal solutions. Utilizing high efficacy LEDs, ultra-high efficiency drivers and packaging them with high performance thermal designs, LED One is able to ensure not only significant energy savings but excellent product reliability.
Contact
johnnyjiang@ledone-co.com
E-mail:sales@LEDone-co.com
Web Site:www.ledone-co.com