LED illuminator for vision systems
May 22nd, 2010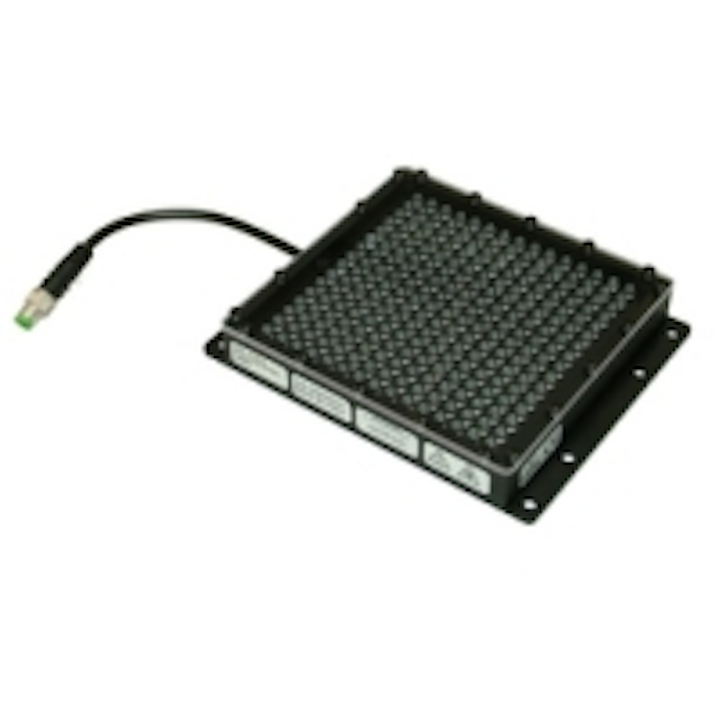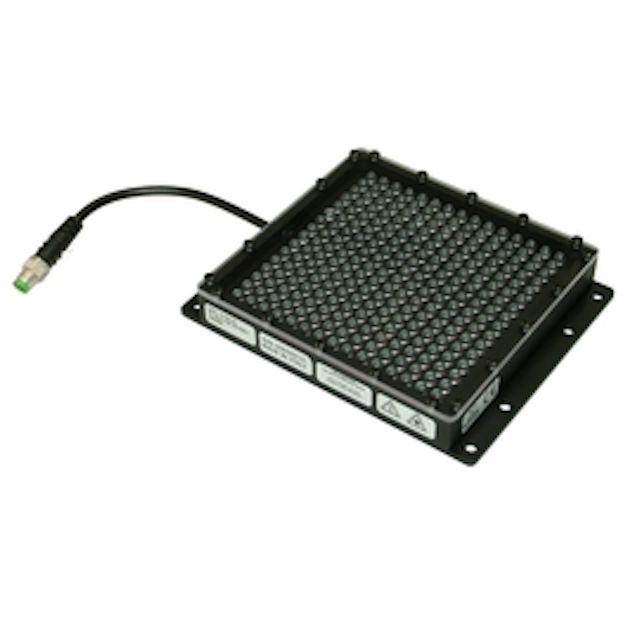 Date Announced: 22 May 2010
RODER Electronics presents the new DL2 series of LED lighters
for direct illumination in machine vision applications, manual
inspection, microscopes, optical equipment and general lighting.
This series is designed with last generation LED, able to provide
high brightness, low consumption, high light output and an
average lifetime of over 100,000 hours (equal to 11 years with
continued use, or 15-16 years with intermittent use).
Is possible to choose between different sizes (20 different sizes
and configurations available) and different wavelengths. Custom
versions are also available with special features and custom
configurations.
The DL2 series enclosure is made in anodized aluminium,
derived from a single block of material, this features ensures a
good aesthetic finish and a high heat dissipation from the LEDs
and from electronic control circuits. The protection of the optics is
done with a plastic glass in polycarbonate with anti-scratch and
anti-aging, removable and replaceable in case of damage.
The cable connector allows quick and easy disconnection from
the supply for maintenance or cleaning.
The use of technology HTTM (High Thermal Transmission
Material - RODER Electronics Trademark) provides high heat
dissipation, good colour stability and long operational life.
All DL2 led lighters integrate the drivers for the stabilization of the LED current and allow to operate with 24 Vdc power supply
directly, while maintaining constant light output and ensuring a
high homogeneity of the light emission matrix.
The small size of the lighter ensures to fit it in compact machines
and automatic production machines.
Contact
RODER SRL Via Aldo Moro 15/A 10080 Oglianico (TO), Italy Phone ++39 (0)124 34301 Fax ++39 (0)124 470611
E-mail:roder@roderelectronics.com
Web Site:www.roderelectronics.com