EfficientLights introduces LED lighting for retailers' refrigeration
May 20th, 2010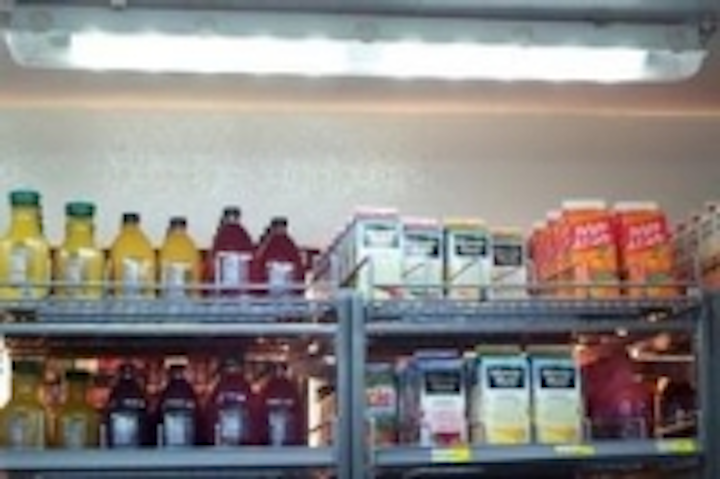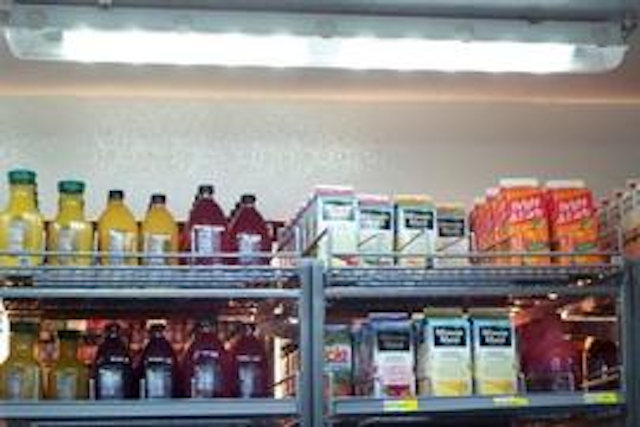 Date Announced: 20 May 2010
PowerSecure International, Inc. (Nasdaq: POWR) today announced its EfficientLights business has introduced two new LED lighting products to improve the energy efficiency and quality of light in grocery, drug, and convenience stores. These products include a new light for retailers' walk-in freezer/coolers and a new light for open refrigerated shelves. These products broaden the Company's in-store LED lighting product line, and complement its highly successful flagship EfficientLights product for refrigerated case doors. The new lights are being brought to market at the urging of customers who have installed and experienced the benefits of PowerSecure's flagship LED product, and who have identified a strong marketplace need for these additional in-store LED lighting applications.
The new lights were designed, tested, and perfected in real world settings, including operating grocery stores of major chains who have installed the Company's flagship EfficientLights product. Importantly, they utilize and build upon the Company's industry leading technology, and are designed to deliver retailers an improved quality of light illuminating their products. In addition, the new lighting solutions will reduce lighting energy costs, reduce maintenance expense by extending light life five-fold over traditional lighting, provide a lower carbon footprint, and eliminate the use of mercury-containing fluorescent lights.
Bryan Beatenbough, President of EfficientLights, said, "We are very excited to bring these new products to market. We have been blessed to have a wonderfully successful EfficientLights refrigerated case door product that is improving energy efficiency and lighting in stores across the country, and we can now bring retailers these benefits to additional areas of their stores. Similar to the process we used to develop our flagship product, we designed our new lights in partnership with our customers – to make sure our light addresses their real-world needs. The release of these new lights to the marketplace represents another major milestone in our plan to bring retailers a full suite of LED lighting for their stores."
About PowerSecure
PowerSecure International, Inc. is a leading provider of Energy and Smart Grid Solutions to electric utilities, and their commercial, institutional, and industrial customers, as well as Energy Services to the oil and natural gas industry. PowerSecure's Energy and Smart Grid Solutions businesses provide products and services in the areas of Energy Efficiency, Interactive Distributed Generation, and Utility Infrastructure. The Company's Energy Efficiency business provides customers with energy efficient lighting technologies that deliver improved quality of light, including its proprietary EfficientLights LED lighting product that saves grocery, drug, and convenience stores 70% off the cost to operate traditional fluorescent lighting in their refrigerated cases. The Company is a pioneer in developing Interactive Distributed Generation® systems with sophisticated, proactive smart grid capabilities, including the ability to 1) forecast peak electricity demand and electronically deploy the systems to deliver more efficient, and environmentally friendly power, 2) provide utilities with dedicated electric power generation assets for their demand response needs, and 3) provide customers with the most dependable standby power in the industry. PowerSecure also provides utilities with utility infrastructure products and services, including transmission and distribution construction and maintenance, engineering and design services, and regulatory consulting. The Company provides Energy Services to the oil and natural gas industry through its Southern Flow and WaterSecure business units. Additional information is available at www.powersecure.com.
Contact
Company Contact Chris Hutter Chief Financial Officer PowerSecure International, Inc. (919) 453-1760 Media Contact Ann Morris Healy & Schulte (312) 765-8770
E-mail:amorris@healyandschulte.com
Web Site:www.powersecure.com.