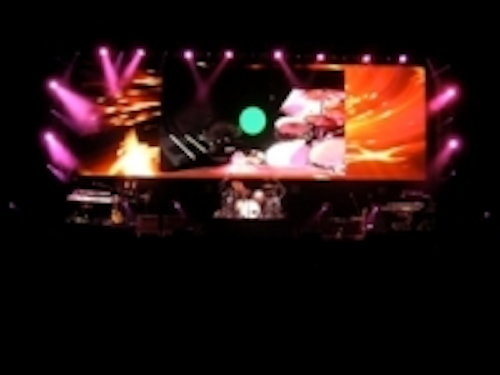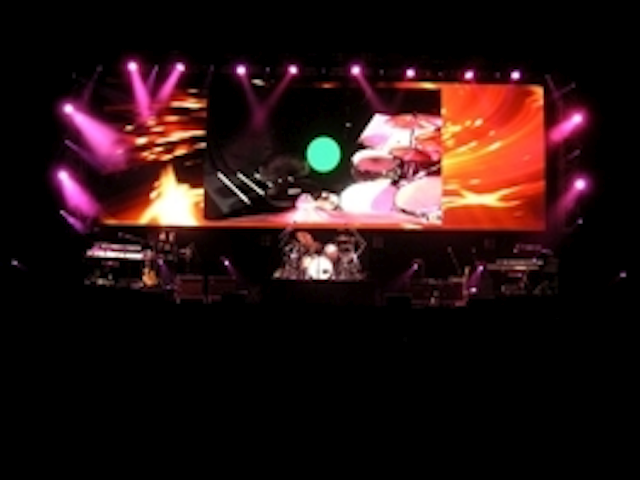 Date Announced: 06 May 2010
With technology lying at the heart of Creative Technology's business, the Company's extensive inventory has been enlarged further with the purchase of a variety of new products that complement CT's already comprehensive stock of audio visual equipment. Taking delivery of new modular display screens and projectors means CT can remain ahead of our competitors, ensuring we provide the very best of equipment to events worldwide.
Among the new purchases, CT now own three new types of LED Video Display systems – the Flyer 12, the Panasonic 12mm LED and the Spider 30, two new Christie DLP 18K projectors with lenses and four 16:9 projection screens.
Flyer 12
CT's new Flyer 12 is a unique 12mm SMD semi-transparent LED display modular form. Custom designed for the rental and touring markets, the Flyer 12 is currently available through CT in Europe, the USA, Asia and Australia.
The unique design of the Flyer 12 provides exceptional transparency for a product of this resolution, whilst a simple slide in shutter provides an optional solid display that offers improved contrast allowing use in the highest ambient light applications.
Available in single tiles to allow maximum creativity or in touring modules that reduce installation times, both systems allow displays to be curved in convex and concave forms or any combination of the two. This unique functionality combined with state of the art processing and control functions provides a powerful and highly cost effective solution for high quality creative display applications.
Panasonic 12F
Also joining CT's rental inventory is the 12mm Panasonic 12F screen. This is packaged as a conventional modular LED screen and utilises SMDs on a 12mm pitch. The resolution is identical to the Flyer 12 and other products in CT's inventory, however the Panasonic screen offers lighter weight and improved contrast making it more effective in full sunlight applications.
The Panasonic modules will be provided in two sizes, the larger unit measuring approx 800mm wide x 1,200mm high and a smaller unit of 800mm x 600mm. The combination of the two module sizes gives great flexibility of screen sizes and optimises both weight and costs.
CT have initially purchased 207m2 of the 12F system which is ideally suited to high specification sports and outdoor event applications.
Spider 30
The Spider 30 is a virtually transparent LED Video Display System combining extremely light weight with rugged fast rig mechanics and a powerful and versatile processing system. This product outperforms many of the low resolution creative systems launched in recent years and is ideally
suited to entertainment, TV and corporate applications where a lightweight and visually striking
effect is required.
Offering a 30mm pixel pitch, 2000 Nit output and rugged IP65 rating, the Spider 30's wide viewing angles are accompanied by excellent image integrity and colour uniformity, creating a depth and consistency of colour across the entire display.
The modular Spider 30 can be installed with ease and minimal manpower and offers unique design opportunities and possibilities, allowing the creation of spectacular visual effects utilising a cost-effective, simple and reliable display solution.
16:9 Projection Screens
In addition to the LED display screens detailed above, CT Dubai has also recently taken delivery of four new Showtex 16:9 projection screens. With dimensions of 6m x 3.38m (6.4m x 3.8m) these are a great asset to Dubai's operational inventory.
Christie DLP 18K Projectors
Two Christie DLP 18K projectors complete the list of Creative Technology's latest investments. The Christie's each come complete with a range of lenses – 1.4 – 1.8 and 4.1 – 6.9.
Dave Crump, CT's Managing Director commented: "Despite our industry facing many challenges over the past 18 months, CT has continued to see rapid development in the sports and entertainment sectors of our market. These new products are a first step in our development of a unique family of high performance LED systems to meet the anticipated demand across all market sectors in the coming years."
CT's product portfolio includes high-end products from most of the leading Audio and Video equipment manufacturers alongside numerous bespoke and customised solutions that extend our operational, technical and creative potential beyond all conventional boundaries. For further information on any of the products listed either here or in our inventory, please contact Creative Technology at the address below.
Contact
Damien McGurn Creative Technology Dubai dmcgurn@ctdubai.com +971 (0)4 8856020
E-mail:marketing@ctdubai.com
Web Site:www.ctdubai.com