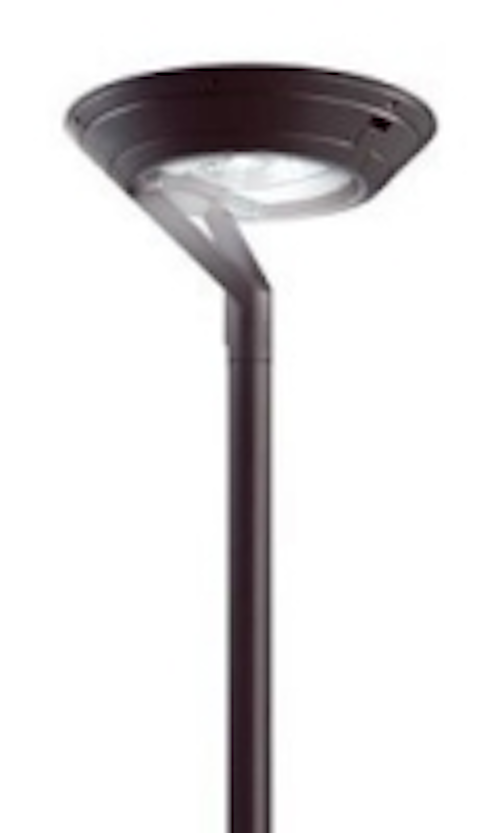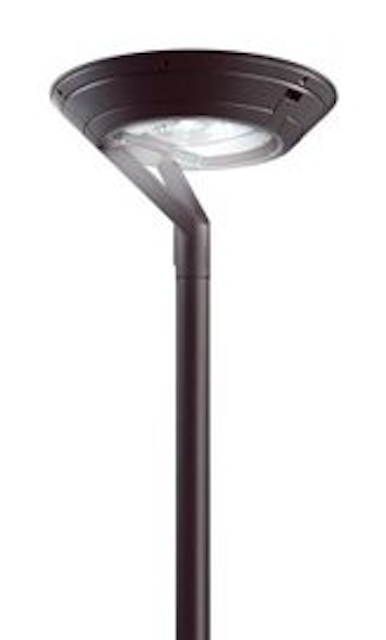 Date Announced: 11 May 2010
-- Future-proof LED lighting solutions and services along with innovations in street decluttering and solar-power application
Philips is to help municipal authorities create more livable urban environments by applying new, future-proof LED lighting solutions to enhance city living through improved pedestrian and road safety, more attractive streets, as well as significantly greater energy efficiency.
With municipalities increasingly recognizing the value of replacing outdoor lighting with newer technologies, Philips' latest LED outdoor lighting solutions provide city leaders with innovative platforms to deliver high quality white light in urban environments.
Philips LED solutions for streets and roads can save up to 70% of the energy consumed by existing outdoor lighting, without compromising on lighting performance, ensuring they remain fully compliant with current norms and regulations in place for street lighting.
Street LEDGINE family
To accelerate access to the benefits of LED lighting evolution, Philips has developed LEDGINE, a uniquely and upgradeable platform for outdoor luminaires to maintain pace with progressive improvements in LED modules and drivers.
LEDGINE is easily serviceable, enabling municipalities to upgrade luminaires onsite, even switching older lighting technologies to LED with ease, thus maximizing energy savings and lowering maintenance costs associated through lifetimes of up to 60,000 hours. LEDGINE is also compatible with standalone and centrally-controlled lighting regulation systems, providing further ease of application.
Philips LEDGINE-based luminaires are compliant with 'dark sky' environmental policies, thanks to dedicated LED optics which provide high quality, uniform light distribution. This results in the suppression of upward spill light, reducing light disturbance that can impact residents and wildlife alike.
To ensure LEDGINE-based outdoor luminaires deliver the optimum environmental payback throughout their lifetime, Philips is to also introduce the LED Green Service Program. As LED technology evolves, this initiative provides a commitment by Philips to ensure all of a municipality's LEDGINE luminaires have their LED modules upgraded at the right time, potentially creating additional energy and CO₂ savings of up to 45%.
Philips will introduce the LEDGINE solution during 2010 throughout its LED outdoor lighting range, including:
• CitySoul LEDGINE – classic-design modular street luminaires conceived to discretely blend into urban environments
• CitySpirit LEDGINE - distinctive design providing municipalities with a signature element to their street architecture
• MileWide LEDGINE – versatile luminaire suitable for use in a broad range of urban applications.
• SpeedStar LEDGINE – carbon-neutral luminaire ideally configured for road light applications.
Decluttering the urban environment
The smaller luminaire footprint enabled by LED lighting technology is enabling Philips to solve a common problem for many city centers – urban clutter. Pedestrian and traffic signs, street furniture, waste bins and lighting fixtures are all increasingly obscuring the urban landscape, especially in older cities with tight, narrow streets. To address this, Philips is developing LED-based lighting solutions to minimize the visual obtrusion of street lighting hardware, helping to create more pedestrian space, especially in commercial thoroughfares
Philips will demonstrate first developments in this approach with a breakthrough concept which integrates a LED light source into a cable suspended parallel to a street. The system renders the luminaire virtually invisible during the daytime, enabling municipalities to replace conventional wire-suspended luminaires in order to 'open' up the sky above their streets during the day. At night, the LED solution ensures the street is brightly lit, delivering bright, white light for both the visual comfort and safety of pedestrians, while at the same time ensuring maximum energy efficiency.
Solar-powered LED solutions
Philips is also showcasing its growing portfolio of solar-powered LED lighting solutions. These include CitySwan Solar, a fully-integrated solar mast and luminaire solution featuring Philips' future-proof LEDGINE system. CitySwan Solar is aimed at providing municipalities with an attractively-designed outdoor lighting solution for locations where grid-based power supply is limited or not yet installed, while helping local authorities to make further progress in meeting targets for reducing energy consumption and CO₂ emissions.
With around 1.6 billion people today living in parts of the world without a regular electricity supply, Philips has developed a solar-powered LED floodlighting solution to enable communities to enjoy sport as well as cultural and commercial activities after sunset. The portable floodlighting is capable of illuminating areas of up to 40x20 metres with bright white light. Advanced battery cells provide up to eight hours of floodlighting on a single solar charge – the equivalent of two or three full evening football matches. The system can also be used for non-sporting applications, such as evening classes in remote villages, shops or outdoor markets, or disaster relief lighting.
About Royal Philips Electronics
Royal Philips Electronics of the Netherlands (NYSE: PHG, AEX: PHI) is a diversified Health and Well-being company, focused on improving people's lives through timely innovations. As a world leader in healthcare, lifestyle and lighting, Philips integrates technologies and design into people-centric solutions, based on fundamental customer insights and the brand promise of "sense and simplicity". Headquartered in the Netherlands, Philips employs approximately 116,000 employees in more than 60 countries worldwide. With sales of EUR 23 billion in 2009, the company is a market leader in cardiac care, acute care and home healthcare, energy efficient lighting solutions and new lighting applications, as well as lifestyle products for personal well-being and pleasure with strong leadership positions in flat TV, male shaving and grooming, portable entertainment and oral healthcare. News from Philips is located at www.philips.com/newscenter.
Contact
Barbara Neate Philips Corporate Communications Tel: +44 1483 293 071
E-mail:barbara.neate@philips.com
Web Site:www.philips.com