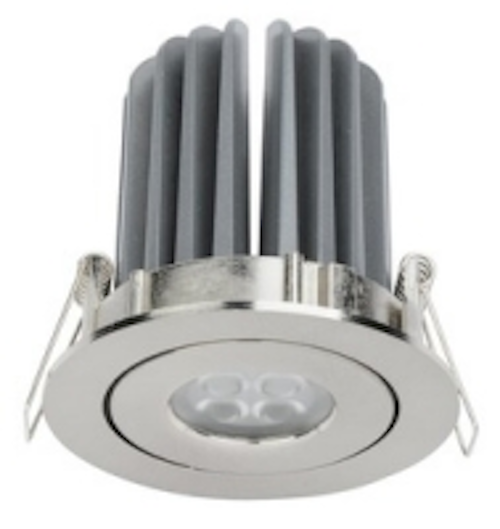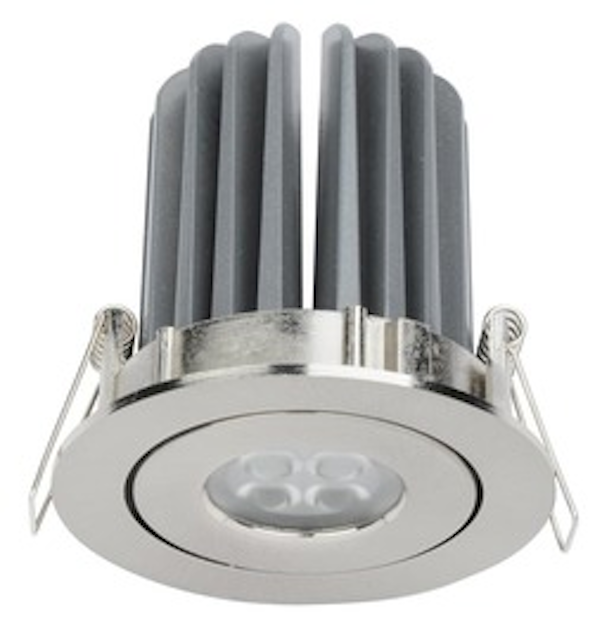 Date Announced: 19 May 2010
TAO light releases its Ultima S 500 integrated LED downlight.
This 14W integrated LED downlight offers the same light ouput, beam angle and color temperature than a standard GU10 50W halogen lamp.
Using CREE LED with a high quality optic for optimum light output and beam control, it allows to compare exactly to an halogen 50W with a 36 degres beam angle and an 800cd light intensity. The high quality aluminium ring and heat sink have been designed for optimum thermal performance.
One of the key distinctive aspect of this downlight is also the fully dimmable LED driver that is compatible with most leading edge and trailing edge phase cut dimmers.
With such performance and competitive pricing TAO expects high volume on this item which is a real and perfect alternative to halogen for retro-fit or new building alike.
Ultima S 500
Luminous flux: 470 lm
Light Intensity: 800cd
Color temperature: 3000K
Beam angle: 36 degres
Lifetime: 30 000h
Driver: Dimmable 4x700mA
IP level: IP23
Available Finish: Brushed Aluminium / White
TAO will enlarge its range of Ultima integrated LED downlight following the great feedback it received at the Light & Building fair in Frankfurt in April with this item.
About TAO light:
TAO light is a luminaire, power supplies and light source manufacturer based in Shanghai with a European and Chinese management team. TAO focus on developing and manufacturing quality products with the latest technology at an affordable price. TAO integrated R&D, Manufacturing and testing facilities makes it a very strong and reliable OEM / ODM partner and has a proven successful OEM cooperation track record with the largest lighting companies.
Contact
Guillaume Vidal Functional Lighting Product Manager Tel: +86 21 3719 9666 ext.592
E-mail:guillaume@taolight.com.cn
Web Site:www.taolight.com