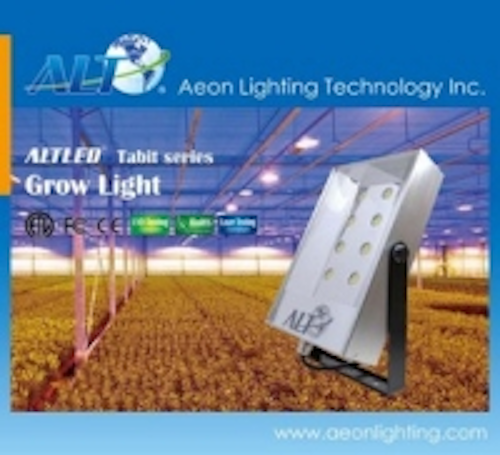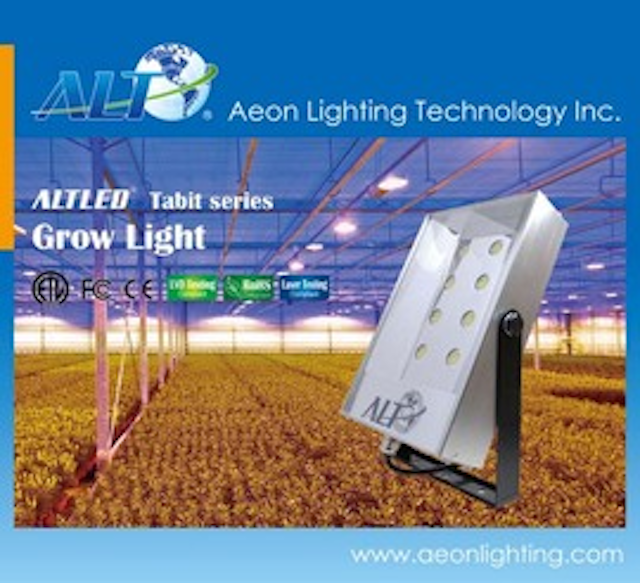 Date Announced: 03 May 2010
(May 3, 2010) Aeon Lighting Technology Inc. (ALT), a leading global manufacturer of high power LED lighting products, will announce its latest high power LED lighting products in the world's largest annual architectural and commercial lighting trade show: LIGHTFAIR International 2010 (LFI 2010) in Las Vegas, from May 12 to 14, 2010. The 2010 cutting-edge products include Apollo BR40 (35W), Dimmable Aurora MR16 Series, Dimmable Apollo BR30/40, Tabit Grow Light, and Tabit Floodlight F02t25, all of which serve as ideal lighting applications in North America.
"With the longest history of lighting technology development, North America has been a significant but highly competitive market. As an aggressive exhibitor in the world's largest architectural and commercial lighting trade show, I am confident that ALT has strong competitive advantages in North America, comparing with the top," said James Liang, President and CEO of Aeon Lighting Technology. "With 2,832 UL-certified and 4,616 LVD-certified product types, ALT remains to be the global LED lighting manufacturer with the greatest number of international safety-certified product types. In addition, ALT Tabit Floodlight F02 is the first one in Taiwan awarded ETL Mark. All in all demonstrates ALT's dedication in premium quality and market differentiation in North America," concluded Liang.
The 2010 new products feature Apollo BR40 (35W), the world's brightest LED for general lighting solution and perfect replacement for 100W Low Bay mercury light bulb, offering an optimal heat sink to assure heat dissipation. In addition, Dimmable Aurora MR16 series and Dimmable Apollo BR30/40 series are ideal for American indoor lighting design as they create relaxing atmosphere and flexibility in brightness without any flicker. The DC Dimmable series offer 0%-100% dimming function, which is a significant breakthrough of LED lighting technology. With special design in wavelength, Tabit Grow Light accelerates photosynthesis and enhances plant growth, functioning as a value-added solution to the greenhouses in North America. Tabit Floodlight F02t25, another new product line, is an ideal replacement of 100W halogen lamp in garage lighting, offering up to 75% of energy saving over halogen lamp.
LIGHTFAIR International 2010 (LFI 2010) will be held from May 12 to 14, 2010, in Las Vegas Convention Center, USA. ALT booth will be located at 2479, and product demo service will be available onsite. For more information, please visit ALT website: http://www.aeonlighting.com
Date: May 12-14, 2010
Time: May 12-13—10:00-18:00;May 14—09:00-15:00
Venue: Las Vegas Convention Center
Booth No.: 2479
About Aeon Lighting Technology
Aeon Lighting Technology was founded in 2007 under the principles of a pursuit for perfection whilst at the same time ensuring a cleaner and greener environment. Thanks to a close partnership with Supermicro, the world's 3rd largest server manufacturer, the company was able to develop a range of LED lighting products for internal and external applications. Focusing on the high power LED segment of the market, all products meet the highest international standards having been awarded UL, ETL, TÜV, LVD, CE, FCC, RoHS, and laser testing certification. The company has grown from humble beginnings to now having its entire range of products available through its network of distribution partners on all continents.
Contact
For more information, please visit the website: http://www.aeonlighting.com
E-mail:info@aeonlighting.com
Web Site:www.aeonlighting.com