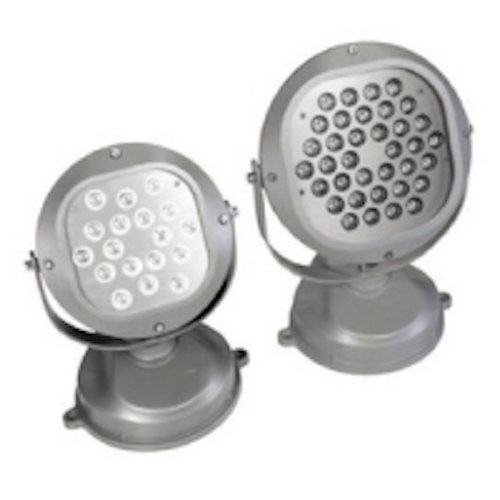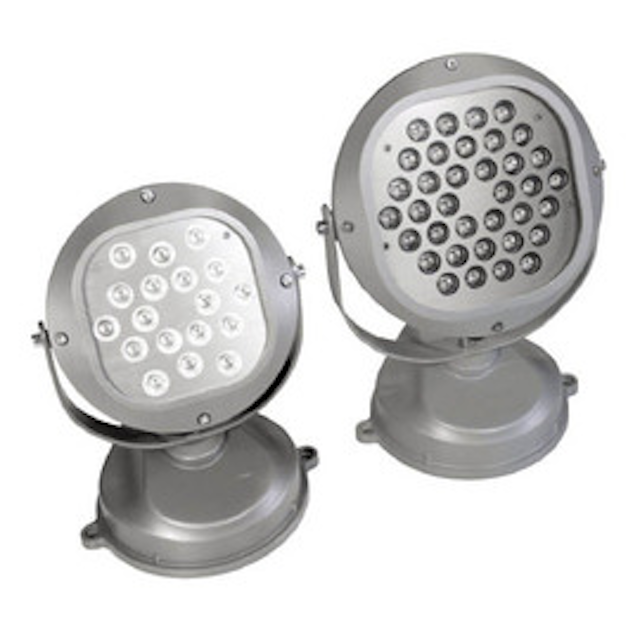 Date Announced: 15 Apr 2010
LO (Lighting Orient, www.ledlightsorient.com) announce the launch of 36W RGB LED flood lights. This item can be used in many landscape lighting projects, such as fountain lighting, waterfalls lighting, rockery lighting, bridge lighting and cast lighting. Main advantages are as follow:
1. Red, green and blue are available.
2. DMX 512 is available.
3. IP65.
4. Angle of lens can be 15°25° or 45°. So, flood lights or spot lights are both available.
We believe this item will be one of the most popular outdoor flood lights.
Main Features
1. LED Source:36 PCS 1W High Power LED
2. Effective Light Angle: 15°25° or 45°
3. Input Voltage:AC(85V-265V)/(50~60Hz)DC(12~24V)
4. DMX 512 is available
5. Color temperature (CCT):2700~7000K
6. IP Rating: IP65
7. Net weight:2.7 KG
Materials
1. Lamps are made of high-pressure die-casting aluminum material
2. Surface treated with electrostatic plastic-sprayed in order to anti-aging
3. Diffuser is made of toughened glass
More information, please feel free to visit
http://www.ledlightsorient.com/led-spotlights-lsf2-p-217.html or contact us.
1. Outdoor Commercial Lighting: LED street lights, LED flood lights, spotlights and LED tunnel lights.
2. Indoor Commercial Lighting: LED high bay lights, low bay lights, spotlight, tubes, panel and bulbs.
3. Landscape Lighting: LED garden lights, underwater lights, bollard lights, recessed lights and projector lights.
Contact
Leo Lighting Orient Co., Limited leo@ledlightsorient.com Tel: 86-755-82535556 Fax: 86-755-82535768 www.ledlightsorient.com
E-mail:leo@ledlightsorient.com
Web Site:www.ledlightsorient.com/led-spotlights-lsf2-p-217.html