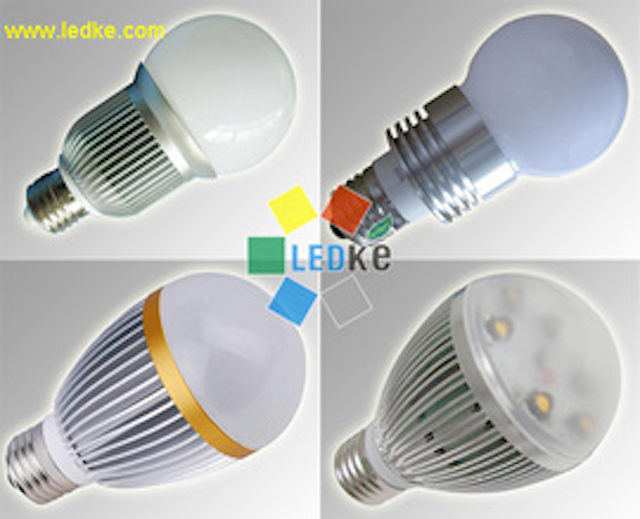 Date Announced: 09 Apr 2010
For traditional incandescent (filament) with high energy consumption and short life, has gradually been banned by all Governments because of the tight global resources, and the followed alternative is the electronic energy saving lamp, However, this lamp with higher energy saving but results the use of a lot of heavy metal and pollute the environment, also contrary to the trend of environmental protection. So LEDKE (www.ledke.com) introduce LED bulb light as new energy saving alternative for traditional incandescent bulbs.
the LED bulb lamp basically divided into light source, driving circuit, and cooling device, together with all these parts can create low-power, long life, high efficiency and environmentally friendly LED light bulbs. Also the bulbs interface compatible with the existing screw and socket methods (E26 E27 E14 B22, etc.), very easy for replacing.
Features:
1) Long service life, low power consumption, perfect energy Saving.
2) Lamp cup is using unique design for thermal release.
3) Using high-power LED as light source, no noise, no lighting flash.
4) Constant current circuit design.
5) Cool beams with no UV or IR radiation.
6) No mercury or other inorganics.
Remarks:
1) Switch off the power before replacing the lamp.
2) Keep away from direct sunshine and high temperature.
3) Indoor use only.
4) If any questions about the installation or use of this product, consult a technician.
Contact
LEDKE Technology Co., Ltd Tel: 86-0755-27319793 Fax: 86-0755-82949887
E-mail:info@ledke.com
Web Site:www.ledke.com