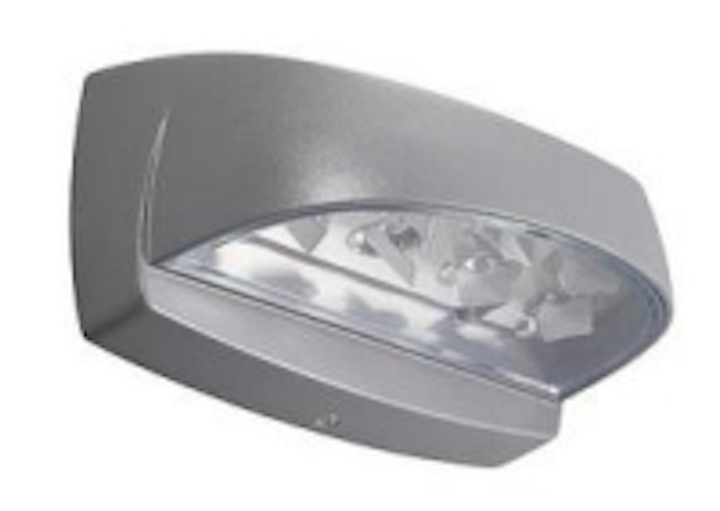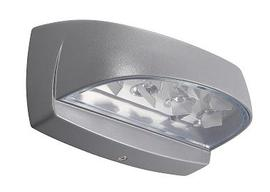 Date Announced: 28 Apr 2010
Union, NJ - Stonco, a Philips group brand, introduces LytePro7, architectural LED wall sconce. Large, unsightly wall luminaires are becoming a thing of the past. The all new LytePro7 series from Stonco is less than half the size of traditional wall-type fixtures and a whole lot more. It's sleek, low profile Euro styling has high architectural appeal, adding to its versatility.
The LytePro7 series was developed to improve safety and security in perimeter lighting applications. It was designed using high lumen output LED sources for maximum output and uniform light distribution. LytePro7 is more compact than traditional luminaires designed for the same type of application.
LytePro7 requires only 13 watts of energy and delivers excellent light quality. Compare that to compact fluorescent using 28 watts and a 35 watt HPS that consumes 46 watts. The architectural LytePro7 uses extremely small LED sources with a miniature integrated driver making it more attractive. Applications include doorways, garages, entranceways, wall signs or any application where good lighting is critical and compact size is desired.
Philips LED light sources have excellent lumen maintenance with a rated life of 60,000 hours before reaching 75% of its rated output. LytePro7 is designed using shielded optics and type III distribution eliminating light trespass and meeting dark sky requirements. Light losses are minimal within the fixture, resulting in greater uniformity and repeatability without annoying hotspots.
About Stonco
Stonco Lighting manufactures a wide range of contractor-friendly lighting products for both the industrial and commercial markets. These products include floodlights, industrial lighting, surface-mounted fixtures, landscape lighting with a broad selection of lamp holders, mounting accessories and lighting controls.
A Division of Philips Electronics North America Corporation, Stonco Lighting is an industry leader in developing innovative lighting solutions. Stonco Lighting luminaires are noted for their Contractor Friendly features, making them the preferred brand among lighting professionals.
Contact
Colleen Rochelle Marketing Assistant Crescent/Stonco a Philips group brand
E-mail:colleen.rochelle@philips.com
Web Site:www.stonco.com/lytepro7