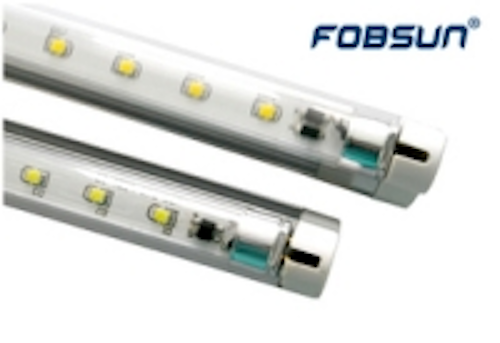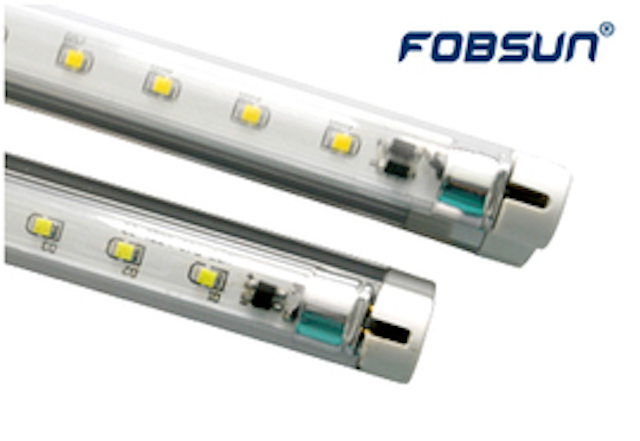 Date Announced: 21 Apr 2010
FOBSUN LED T5 Tube Light is the next generation of lighting solution to replace the conventional fluorescent light. It features higher efficiency, more reliability and more eco-friendly compared with the previous generation. They are the ideal LED T5 replacement which can be directly placed onto existing T5 sockets and suitable for lighting use in homes, offices, museums, galleries, shop windows, hotels, restaurants, meeting rooms, just like conventional fluorescent lights.
Higher Reliability
1) Adopting high quality SMD LEDs ensures their low light decrease and their excellent property of heat dissipation.
2) With specially designed aluminum housings and unique thermal control technology, they really achieve full heat dissipation.
Easier Retrofit
LED T5 Tubes can directly replace traditional T5 tubes. One Tube with one fixture is sold as a kit. The power supply is built-in fixture, which makes the heat in tube much lower and makes sure the LEDs work in a better environment. The tubes can be connected one by one via connectors, and they are easy to install via two mounting clips.
Higher Efficacy
LED T5 Tube Lights utilize high quality SMD LEDs with high efficacy (typical 90 lm/w) as light source which does not only save your energy bills, but also save your maintenance costs due to its long lifespan. Choose it and enjoy your bright life.
More Eco-friendly
Compared to conventional fluorescent lights, they hardly emit any carbon dioxide as well as any UV and IR which does harm to the environment. Moreover, they do no harm to human body as result of containing no mercury and other hazardous materials.
Contact
Phone: +86 755 3366 2660 Fax: +86 755 3366 2986
E-mail:sales@fobsun.com
Web Site:www.fobsun.com