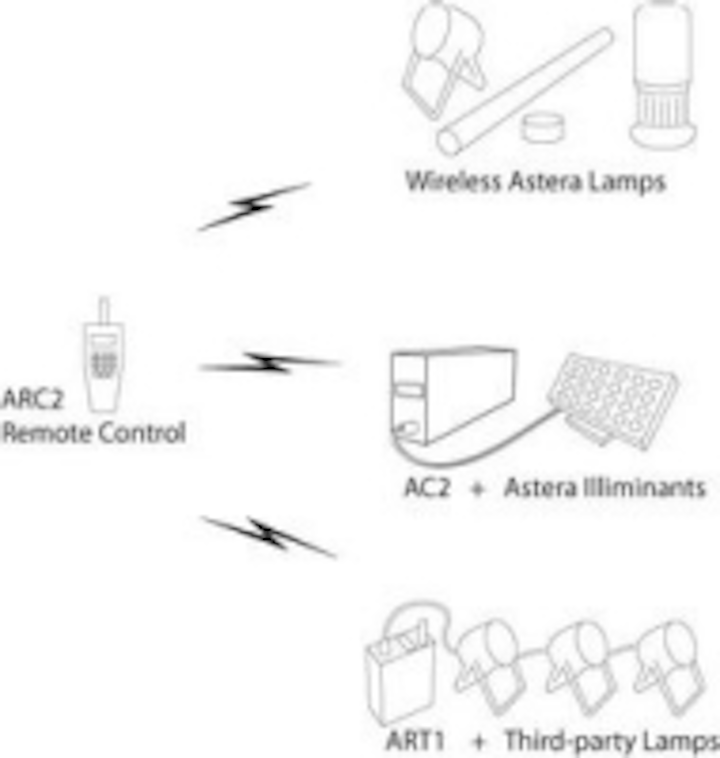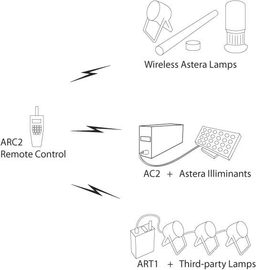 Date Announced: 26 Apr 2010
Astera, manufacturer of high-tech LED solutions, recently finished developing a complete range of wireless LED products that have rechargeable batteries and wireless controllers built into their housing. That is especially useful for event organizers as they do not have to lay out cables and set up complex lighting control systems.
The wireless products range from small LED spot lights over pixel tubes to LED projectors like wall washers and PAR spot lamps. Each of the products has its own built-in rechargeable battery that allows over 8 hours of operational time. In addition all lamps feature a Radio-Frequency receiver with up to 300m range to simplify the reception of control signals.
Lighting control is managed by a powerful software running inside table controllers and a RF remote control. Astera has developed their own control-protocol to suit the needs of event companies, displaying complex color gradient programs and offering the possibility to mix customized colors into these programs. In addition, the RF remote control can target individual lamps or group together several items for a quick control or lighting chains that stretch over installations with multiple pixels.
Furthermore, Astera has constructed a wireless DMX transmitter that not only compresses the DMX signal to bridge large distances by air but also helps to integrate third-party DMX lamps into the Astera system so they can be controlled by the remote control as well.
Astera-LED is a leading company for development and production of LED-products in Germany. Due to long experience and a large amount of realized projects the company's solutions are reliable and with a good cost-performance ratio. Astera targets event companies as well as for architectural and lighting design companies. Because of close connections to suppliers of LED-components and -product as well as maintaining its own workshop with quality assurance in south China, Astera also sources standard products which can be integrated into their lighting systems.
Contact
Sebastian Bückle Tel: +49-(0)6536-355361 bueckle@astera-led.com www.astera-led.com
E-mail:contact@astera-led.com
Web Site:www.astera-led.com