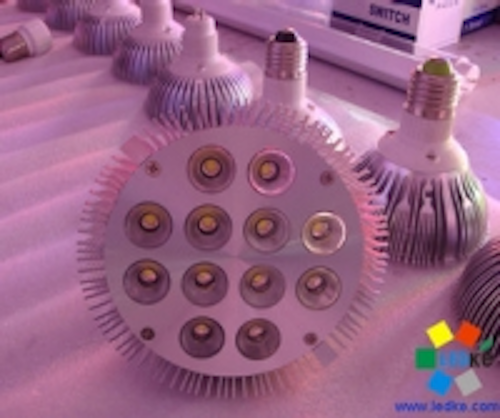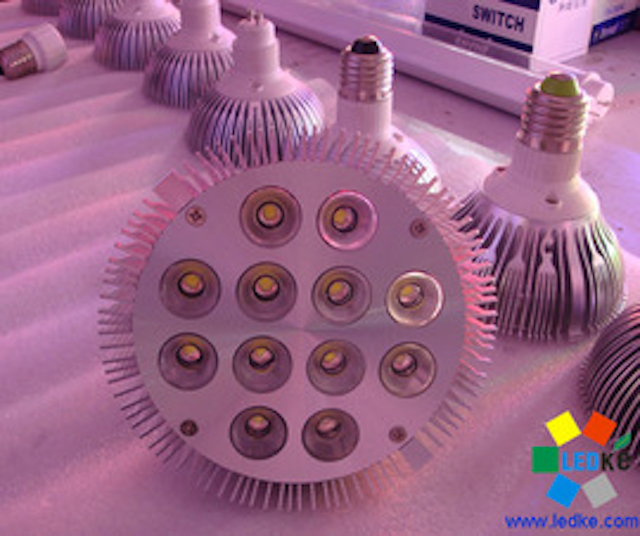 Date Announced: 22 Apr 2010
LEDKE's latest super bright PAR light series use breakthrough technology, with the unique quality, it gains much markets attention and brings stunning lighting effect to stage. Also, different par lights can be used in different occasion. Once Equiped with special power supply, can be dimmable from 0% - 100%. The voltage is ranging from 110V to 240V.
LEDKE par light have different beam angles to meet different lighting demands. Due to optimized performance, increased light series stand out from the traditional lighting fixtures. However, it has long lifespan of 50,000 hours. Lamp holder meets international standard E27. sealed circuit design, prolongs the source life, and prevents from dust, vapor etc.
Features:
1) Light source: Super brightness high power LEDs.
2) International Protection: IP44.
3) Input voltage: 100-240V AC, 50/60Hz.
4) Base: E27.
5) Constant current driving system.
6) Colors available: White / Warm white / Red / Yellow / Blue / Green.
7) Aluminum alloy housing.
8) Sleek designed heat fins with excellent thermal efficiency.
9) Proprietary housing design for best thermal management & lumen maintenance.
10) Life Span: More than 50,000 hours.
11) Solid-state, high shock or vibration resistant.
12) No UV or IR radiation.
13) Major reduction in power costs.
Application:
01) Landscape Accent / Spot lighting.
02) Architectural Lighting.
03) Display Case Accent.
04) Artwork Lighting.
05) Mood Lighting / General lighting.
06) Amusement Park Accent.
Contact
LEDKE Technology Co., Ltd Tel: 86-0755-27319793 Fax: 86-0755-82949887 E-mail: info@ledke.com Website: www.ledke.com
E-mail:info@ledke.com
Web Site:www.ledke.com