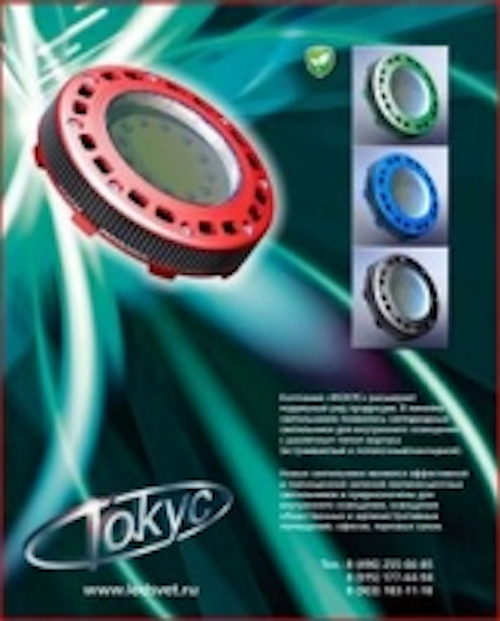 Date Announced: 06 Apr 2010
Company Focus will now begin a new series of products.
Premises with high bays - this is usually, warehouse or manufacturing premises, which are often characterized by complex environmental conditions.
For lighting of premises with high spans most frequently used pendant lights. Feature pendant is a way of attachment to the surface. They are attached to the ceiling with various types of suspensions.
Fixtures in this series have excellent performance characteristics: a wide range of supply voltages of 120 ~ 280 Volts, operating temperature: - 40 ~ +45 º C. Casing made of shock-optical polycarbonate and aluminum radiator, which provides unsurpassed resistance to shock loads, and secret fixings included in the package, allows attackers to remove the lamp. Lamps have in their composition electronic fuses which will protect against excess voltage electric power supply up to 800 volts, as well as overheating.
Luminaries will be issued on the basis of light-emitting diodes NICHIA (Japan).
Fixtures and possess other remarkable qualities:
* Inertia.
* Instant inclusion at all temperatures.
* The total lack of flicker.
* Fast payback through energy savings and lack of maintenance costs.
* High mechanical strength and vibration resistance.
* Long service life (lifetime of LEDs up to 100 000 hours).
* Heavy Duty versions.
* Good quality / price ratio.
* Silent operation.
Contact
Schelkovo, Moscow Region Street Melioration, 1 Head of Sales LLC "FOCUS " Prokhorov Igor
E-mail:242187@mail.ru
Web Site:www.ledsvet.ru