Chauvet LEDs shed the light on TD Garden
Apr 30th, 2010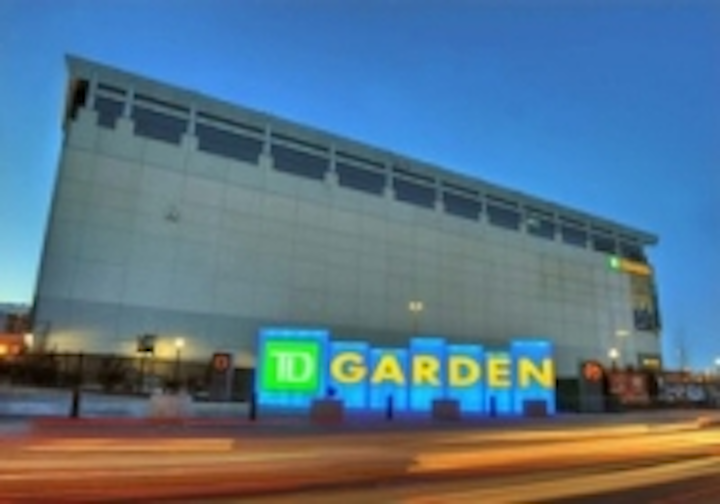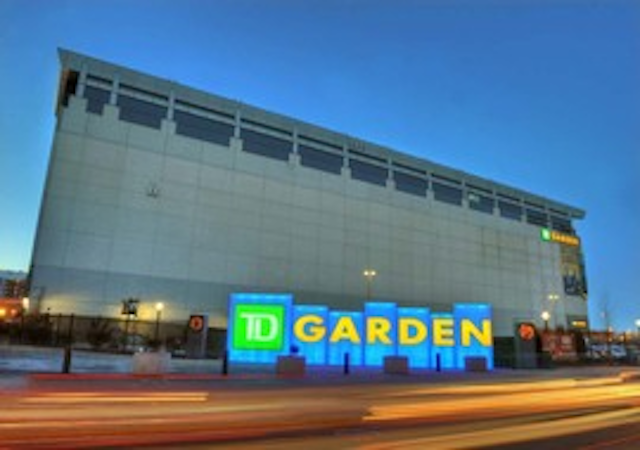 Date Announced: 30 Apr 2010
Boston, Mass -- The TD Garden, home to the Boston Bruins NHL hockey team and Boston Celtics NBA basketball team, used CHAUVET LED fixtures for a major remodeling project aimed at rebranding the venue from "TD Banknorth Garden" to simply "TD Garden".
TD Garden's parent company Delaware North Companies contracted the Boston office of Design Communications Ltd to manage the design/build project in tandem with Entro Communications of Toronto, Canada.
Central to the rebranding goal was a primary identification sign, "a monumental element, unique, something to place TD Garden on the map," said Design Communications' project executive Mike Vickers.
Color changing capability was essential, as the building incorporates major color changing features that tie into the different types of events it hosts, from concerts to family shows and sporting events. This triggered a search for translucent materials that could be lit from within.
After considering many different materials, designers opted for a ½-inch thick tempered glass panel as the main backdrop. The TD Garden logo is 8 ft x 9 ft. "The only contiguous material at that size that still provided perfect flatness and quality is glass," Vickers said. The choice of glass led to a design that evokes "large vertical chunks of ice," Vickers said. Translucent white acrylic letters were then applied to the glass surfaces to form the TD Garden logo.
To illuminate the structure, several LED luminaires capable of RGB color mixing were considered and a full size mock up was built to test optics, Vickers said. CHAUVET® COLORado 3P LED fixtures were ultimately chosen "due to size, output, ease of use and price" among other factors, Vickers said.
A total of 23 COLORado 3P wash lights illuminate the signage internally and can be synchronized with the lighting programming of the building to coordinate with overall color changes.
Another sizable challenge was to make the signage monumental in scale, and yet bring it directly to the ground so human interaction is possible, enhancing photo opportunities, Vickers said. "This required extensive design and engineering of a drainage system because the glass travels below grade, and lights are below grade. No water can be trapped in these below grade areas."
Home to approximately 200 public events annually, the TD Garden hosts well over 3.5 million people each year. Since its grand opening in 1995, the 19,600-square-foot arena has undertaken several renovation and upgrading projects, culminating in an extreme makeover in 2006. This year's branding project evolved to include the replacement of roughly 1,000 interior signs, new directories, parking lot and entry area upgrades and the development of a courtyard, Vickers said.
"The client is thrilled with the result," Vickers said. "The TD Garden sign fulfilled its mission to become an iconic photo op for fans, press and others in a larger way than was ever imagined."
Contact
Ben Dickmann Associate Brand Manager, CHAUVET
E-mail:pr@chauvetlighting.com
Web Site:www.chauvetlighting.com