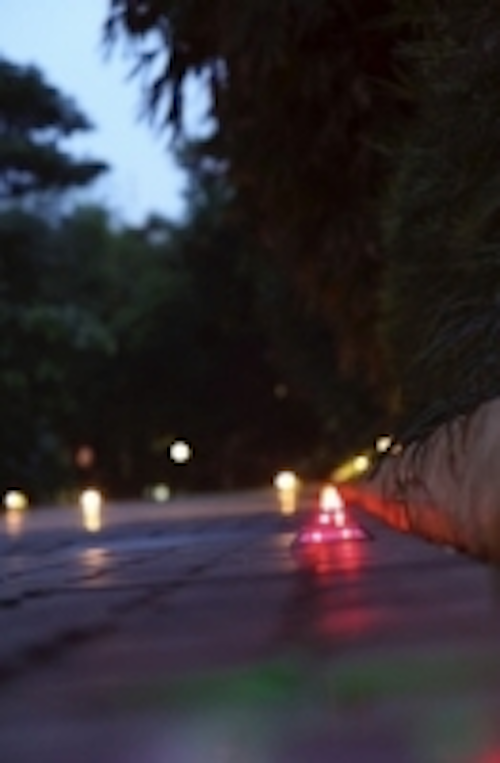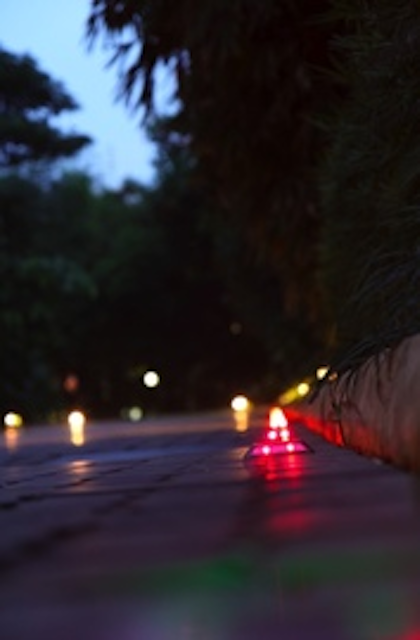 Date Announced: 02 Apr 2010
The Luna Road Lights from the Luna Road Company that specializes in the design, manufacture, supply and installation of the new high-tech "cat's eyes" has now spread the light and penetrated its rays into Asia with projects in Singapore & New Zealand to begin with.
Working together with its partner, Solar Research, the Luna Road Lights have found its way into a private condominium located in the heart of Orchard road in Singapore. More than one hundred Luna Road Lights (LR-40 Series) have been installed on the main entry and exit roadways of the luxury condominium development to provide directional indications to drivers leading them to and from the car park. Test-beddings are also currently being carried out with the local government public housing estates.
Drivers approaching Burundi Avenue in Auckland, New Zealand would now have an entirely new visual experience. 55 Luna Road Lights (LR-40 Optimus series) were used to mark Burundi Avenue leading towards the busy cross-junction of Finlayson Avenue's roundabout. The objective was to warn drivers that they are approaching the roundabout. Being a residential area and low lighting, the Luna Road markers have enhanced safety and improved night-time driving conditions making this road visibly safer.
Mr Chinnarat Pongpannakul, a resident at Burundi Avenue commented, "Your company products are great. Looks like those on the runway at the airport and looks really nice. I think they can provide more safety to those people driving along that way because the road is quite dangerous and have short visibility range."
Luna Road Lights are solar-powered, harnessing energy from the sun during the day time, to charge and illuminate during the night. The Luna Road Lights help to illuminate the actual line direction of the roadway, increasing distance visibility, enhancing security and creating a more secured night-time and favorable driving experience for traffic commuters.
Burundi Avenue, a notorious road stretch known for its short visibility range, has now been brought into the light with Luna Road - Lighting the way!
Solar Research's Chief Operating Officer, Dr.Fannon Lim is excited about the developments in Asia, "Luna Road's products are very well received by the end-users here, we are currently discussing of potential deployments in South Korea, Malaysia, India, Pakistan, Indonesia, Vietnam and South Africa."
Prior to Asia, Luna Road has deployed projects in the USA, Mexico, Panama, Costa Rica, Guatemala, Chile, Trinidad & Tobago and the company has a host of other upcoming international projects in Canada, Europe, the Middle East and Africa.
Luna Road believes in saving lives, protecting and preserving our environment, in addition to beautifying night-time roads all around the globe. The Luna Road Lights will deliver safety, beauty and Eco-friendliness wherever they are installed. The future of night time illumination is here!
Contact
429 Lenox Avenue Miami Florida 33139 USA Tel: 1 800 257 0314
E-mail:info@lunaroad.com
Web Site:www.lunaroad.com