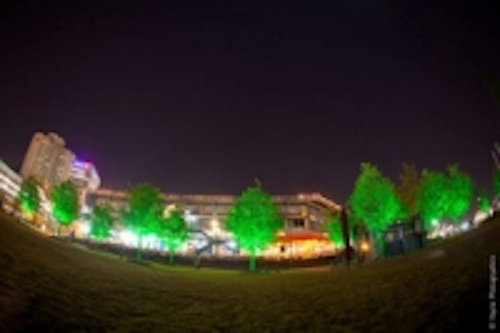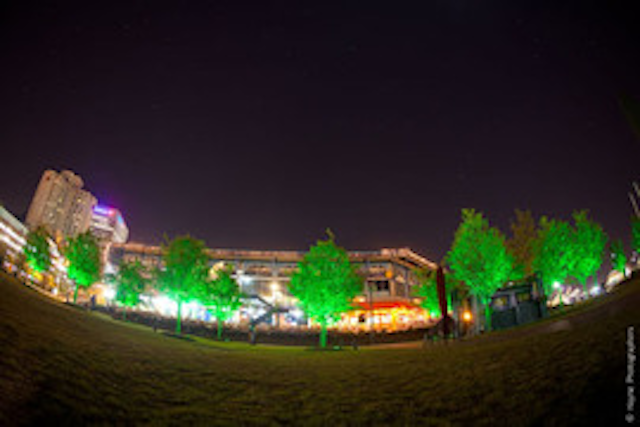 Date Announced: 29 Apr 2010
A new Anolis LED landscape lighting project has been completed in the beautiful newly renovated Town Point Park in the heart of the city of Norfolk, Virginia, USA.
The 2.8 acre waterfront park was recently regenerated by the City of Norfolk in a project aimed at enhancing the experience of visitors and residents choosing to spend their leisure time downtown. Norfolk is replete with a selection of fantastic restaurants, vibrant night life, aesthetically appealing residential and commercial buildings, historical landmarks and museums, with Town Point Park right at its core.
Furthermore, it is located right in Chesapeake Bay on the Elizabeth River with panoramic views of the surrounding cities, and is also the home of frequent festivals, local events, and concerts produced by the city's busy event planning organisation, Norfolk FestEvents.
The City of Norfolk called in local lighting experts, Blue Steel Lighting Design from Virginia Beach, to design and implement a landscape lighting project for the Park as part of the beautification plan.
They first created a blueprint for the project, then specified the Anolis ArcSource Inground 12 RGB LED fixtures and called on the installation expertise of Stage Right Lighting, also from Virginia Beach, to engineer all the project's technical aspects.
There was no question when it came to the choice of LEDs – Anolis was selected for its superb quality, high efficiency output, low power consumption, overall energy efficiency and easy maintenance.
The City began with the idea and the budget to up-light just 20 trees with a single light each. However, the results of the initial tests were so stunning that they felt compelled to find the additional funds to illuminate 83 trees - each with 2 lights. This totals 166 Anolis ArcSource Inground 12 RGB fixtures, and the results are absolutely stunning.
At sunset every day the lights are activated and the 83 trees take on a shimmering beacon-like appearance surrounding the magnificent undulating grounds. Town Point Park becomes a picture of elegance as the lights scroll slowly through multiple colours, running through various pre-programmed sequences.
When the park comes alive with people and music during the festivals and concerts, the landscape lighting again enhances the energy and mood of the park, just with a simple and easy program adjustment.
This highly successful lighting project is a great illustration of the fusion of quality products, design expertise and careful programming by Blue Steel Lighting Design and Stage Right Lighting.
Contact
For more press info. on Anolis, please contact Louise Stickland on +44 (0)1865 202679/+44 (0)7831 329888 or Email 'louise@loosplat.com'. For more product information and direct contact details, check www.anolis.eu
E-mail:louise@loosplat.com
Web Site:www.anolis.eu