LED luminaires for any occasion - Osram's LEDVANCE range
Jul 20th, 2010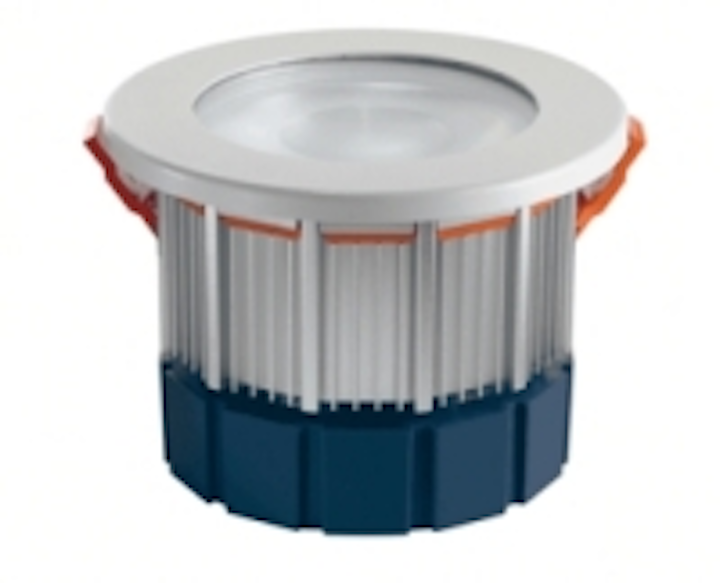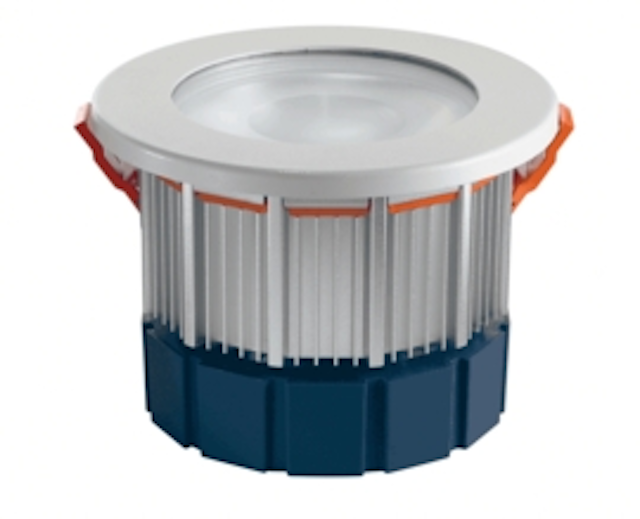 Date Announced: 20 Jul 2010
As introduced at Light + Building 2010, Osram has now launched its revolutionary and award-winning LEDVANCE™ LED luminaires onto the UK market. Luminaires in the easy-to-install, energy-saving LEDVANCE™ range provide high-quality lighting for sophisticated designs. With LEDVANCE™, Osram proves that LED solutions are a real alternative to conventional technology for general illumination.
With an efficiency of at least 50lm/W, high light output, a lifetime of up to 50,000 hours, corresponding savings in energy costs, and a short payback period of 1.5 years, LEDVANCE™ luminaires demonstrate Osram's commitment to developing cutting edge technology for its customers.
The attractive design of luminaires in the LEDVANCE™ Downlight range sets new trends in lighting design. Thanks to compact dimensions and simple installation, the design possibilities for professional lighting schemes are greatly extended. Significantly, the LEDVANCE™ Downlight range comes in a variety of sizes and wattages so that lighting can be flexibly adapted to any application while reducing energy costs by up to 70%.
LEDVANCE™ Downlight S has been specifically designed for integration into furniture, shelves or niches thanks to its compact size and low installation depth of only 13mm. Available in colour temperatures of 3,000 and 4,000K, this luminaire replaces 20W halogen lamps.
LEDVANCE™ Downlight M replaces 50W halogen lamps and is designed for installation in ceilings. The luminaire is available in two versions with a beam angle of 12 or 36 degrees and is the environmentally friendly way to provide accent lighting. LEDVANCE™ Downlight M recently won the award for Domestic Lighting Product of the Year at the Lighting Association Industry Awards 2010.
If high light levels are required, the extremely powerful yet efficient LEDVANCE™ Downlight L and XL are the right choice. These ceiling spotlights illuminate foyers, hallways, hotels, shops and much more. The luminaires are fitted with OSLON LEDs, permitting high system efficiency and with a direct mains connection for easy installation. Downlight L replaces an 18W or a 26W compact fluorescent lamp and is a suitable alternative for a number of 75W halogen applications with a high lighting requirement. The Downlight XL version replaces two 18W or two 26W compact fluorescent downlights.
You can save money without compromising on style or light output with Osram's LEDVANCE™ Downlight range.
Contact
Osram
E-mail:csc@osram.co.uk
Web Site:www.osram.com