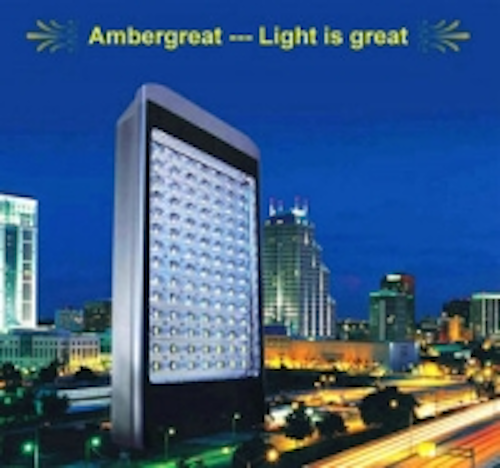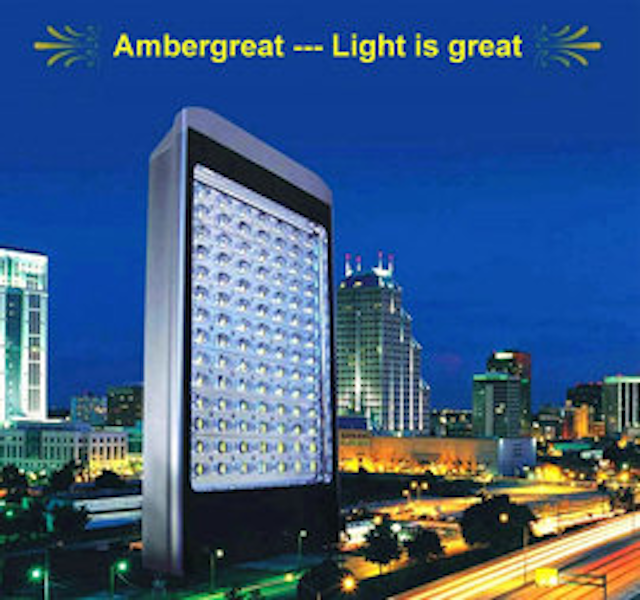 Date Announced: 20 Jul 2010
Singapore-based Ambergreat Electronics Pte Ltd is a leading company in LED lights and LED Street Light products for more than twelve Years. Our products including the LED light, LED Street Light, LED Tunnel Light, LED Gas Station Light, LED Parking Garage Light, LED High Bay Light and other commercial LED lightings.
We have a highly professional R&D team in Singapore and join venture with manufactures place in the Shenzhen Guangdong, China.
By having good cooperation with the national university and other high level technology studios we have developed different lines of LED Street Light and other commercial LED lights.
Conformed to ISO9001:2000 Quality Managements System, All of our LED products is going though CE, ROHS and UL Certifications.
Now, we have already services thousand customers and more than million of products installing in the different place of the world.
Seize the governments of Singapore's technology support and the financial assistance, Ambergreat will always stand as the first class LED Street Light and Tunnel light manufactures and will always play a leading role in the LED illusion filed.
Together, we light the further!
Want to know more? Kindly visit our
website
.
Contact
Tony Marketing Department Ambergreat Electronics Pte Ltd 258 Boonlay Dr#06-513 Singapore 640258 Tel:0065-68982180 0065-67913539 Fax: 0065-63382898
E-mail:ambergreat.tony@gmail.com
Web Site:www.ambergreat.com