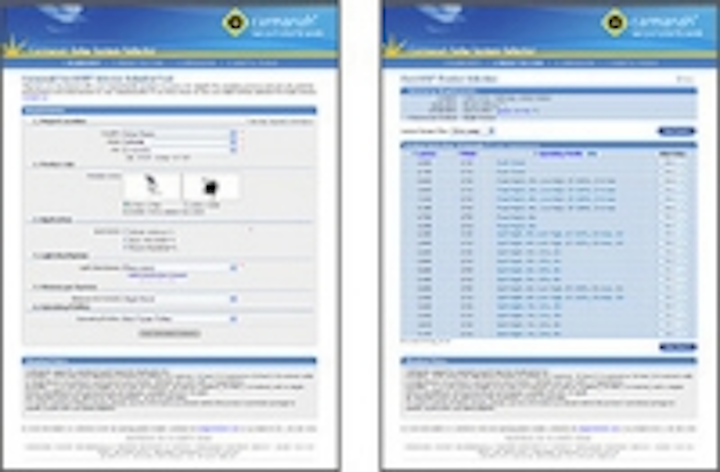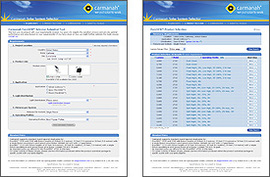 Date Announced: 12 Jul 2010
Victoria, British Columbia, Canada – Carmanah Technologies Corporation has launched the Carmanah EverGEN Selector Tool, a new online application to aid in the selection of solar LED lighting for outdoor, off-grid lighting applications. The tool will allow users to explore different solutions and produce full technical specifications for the Carmanah EverGEN solar LED lighting systems that fit their specific lighting applications.
"Because of the variables surrounding the selection of solar LED lighting, understanding what solar means for someone in their environment has always meant getting a solar professional involved," said Ted Lattimore, Carmanah CEO. "What we're doing is opening a new world of possibilities by taking those barriers away and making it easy for people to explore solar on their own time, at their own pace. Users can explore detailed information on solar LED lighting to better understand how the technology works or, they can go directly to the EverGEN selector tool and in a matter of five to seven minutes, have a firm answer about how EverGEN solar LED lighting will work in their environment. By providing users with a complete technical specification package that can be printed or passed along by email at the end of the process, we're also making it easy for people to share this knowledge with each other."
The new online application can be accessed at carmanah.com/lighting and is designed for those with a lighting industry background including lighting designers, specifiers and engineers. Others will find the tool and the associated technical information available on the site helpful in understanding how solar LED technology works. Carmanah EverGEN solar LED lighting systems are supported by a worldwide network of authorized Carmanah lighting agents whose contact information is easily found online for help in answering questions and in pricing projects.
How the EverGEN Selector Tool Works
The selection of a solar LED lighting system involves three separate but interdependent considerations, collectively termed an energy budget. An energy budget is determined by the geographical location of the system, the amount of light required from the system and how the light from the system is being used. The energy budget is unique to each installation scenario and in the past, those wishing to explore solar LED lighting had to go through a manual process of completing a questionnaire and waiting for a response from the manufacturer. With the Carmanah EverGEN Selector Tool, users simply go to carmanah.com/lighting and input the factors that determine their energy budget. The calculations are then run through a sophisticated database that pulls on 22 years of NASA data and within seconds users have a variety of EverGEN solar LED lighting options to choose from. The tool ensures system battery health as well, by going beyond simple energy budget calculations and taking into account how the three factors of the energy budget will effect system performance over many years. By modelling for the solar environment and how the product will perform in that environment throughout the seasons, users are provided with solar LED lighting options that are sized appropriately for the exact location and application for which they will be installed. They can also be assured that systems will provide reliable, year-round performance over the long term. More information on the technical aspects of solar LED lighting, including system modelling and energy budget considerations can be found by visiting carmanah.com/lighting.
The launch of the EverGEN Selector Tool is happening in conjunction with the launch of a newly renovated carmanah.com website. In addition to a new look, carmanah.com now provides individual landing pages for each of the markets it serves, making it easier for users to navigate directly to the information relevant to their interests.
About Carmanah Technologies Corporation
Since 1996, Carmanah has been engineering some of the most advanced solar LED lighting on the market. With over 300,000 installations worldwide, Carmanah technology has been put to the test in virtually every environment on Earth. Featuring a patented energy management system that provides enhanced autonomy and system performance, reliable off-grid lighting is something Carmanah is known for. Carmanah is a publicly traded company, with common shares listed on the Toronto Stock Exchange under the symbol "CMH". Carmanah is backed by a worldwide network of lighting professionals, for more information visit
carmanah.com
.
Contact
Investors: Investor Relations: Roland Sartorius, CFO 1.877.722.8877 investors@carmanah.com Media: Public Relations: David Davies Tel: +1.250.382.4332
E-mail:ddavies@carmanah.com
Web Site:www.carmanah.com/lighting