LED linear lighting used throughout road tunnel in the Netherlands
Jul 9th, 2010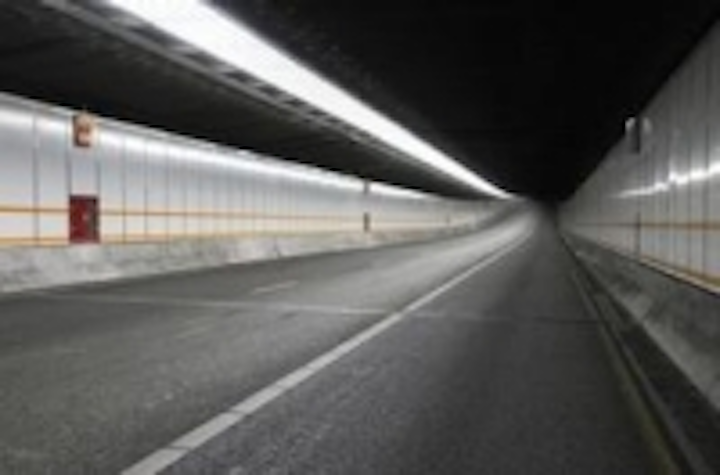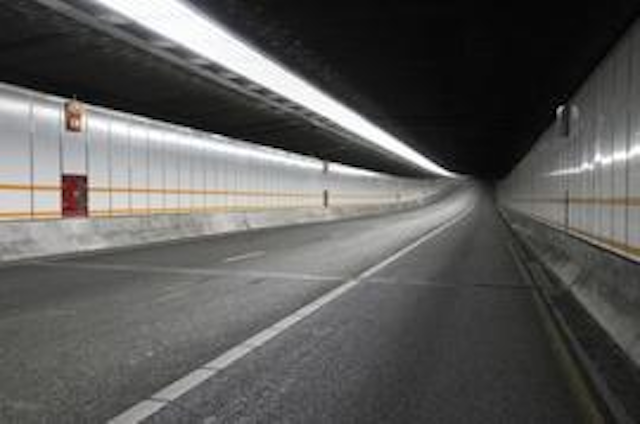 Date Announced: 09 Jul 2010
The Vlake Tunnel has been refurbished exclusively with T-line™ road tunnel lighting from i-TunneL®, the latest innovation in the Stela range of LED solutions from Indal WRTL, and is the first of its kind in Europe.
The luminaires were selected by the Rijkswaterstaat, the Dutch Highways Agency, to provide both the interior and entrance lighting for what is expected to be the first of many tunnels in the Netherlands to adopt this exciting new technology.
Several years ago the Dutch Government asked LEDExpert Engineering and Consultancy in the Netherlands to conduct a study to see if it was possible using LED technology to provide a more energy efficient tunnel lighting solution, but at the same time improving the light quality and safety of the road users. It was established that this challenging criteria could actually be met by adopting a full linear LED lighting arrangement, but that there were no suitable luminaires available on the market.
Willem Zandvliet, energy coordinator with Rijkswaterstaat, approached Indal who were already involved in the development of an LED tunnel luminaire. Further research and development was carried out and within 12 months a product which could meet these demanding requirements was ready for production.
T-line™ linear LED tunnel lighting combines a flicker-free driving experience with outstanding visual guidance and excellent colour rendering. This high quality lighting style results in a more comfortable and safer driving environment, which can lead to improved traffic flow and reduced accidents. Linear lighting also benefits from inherent redundancy, as a failed luminaire will have little effect on the overall scheme. This is in stark contrast to a point-source installation that can drop below minimum lighting levels if just one or two lamps fail.
Rijkswaterstaat plan to refurbish tunnel lighting installations throughout the country in order to ensure that safety levels remain guaranteed and anticipate that T-line™ LED tunnel lighting will provide 50% energy savings, and 90% reduction in maintenance costs.
About Indal WRTL Exterior Lighting Ltd.
Indal WRTL Exterior Lighting Ltd is one of Europe's largest suppliers of exterior lighting, with over 80 years of experience, and more than 500 lighting products and control systems. The company specialises in total exterior lighting solutions for commercial and public amenity applications, including transport, roads, tunnels, infrastructure, land and cityscape, retail and leisure developments.
i-TunneL® deliver robust, intelligent tunnel lighting solutions complete with fully integrated control and monitoring systems. i-TunneL® design, manufacture, commission, test and maintain. Their unique linear LED solution, T-line, combines the safety and quality achieved by fluorescent linear lighting with better efficiency and running costs than HPS point-source lighting.
Contact
i-TunneL® sales office: 01745 582918
E-mail:i-tunnel@wrtl.co.uk
Web Site:www.wrtl.co.uk/tunnel-lighting