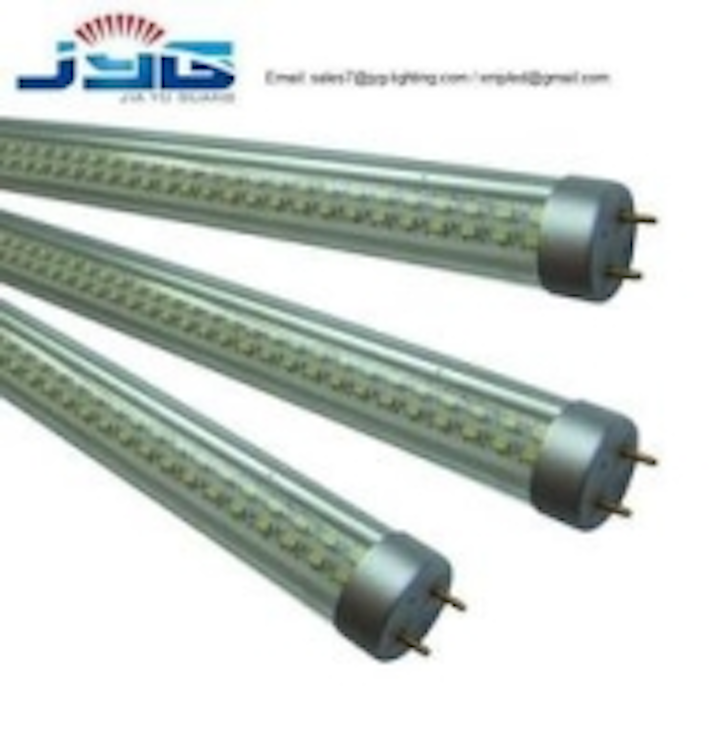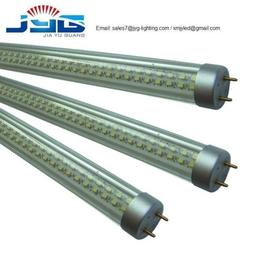 Date Announced: 15 Jul 2010
T8 LED Fluorescent Light is the next generation solution to replace conventional fluorescent light. They feature higher efficiency, more reliability compared to the previous generation. They are well suited for use anywhere, home, offices, museums, galleries, shop windows, hotels, restaurants, meeting rooms and as well as in industrial sector, just like conventional fluorescent lights.
LED Tube Lights can directly drop into existing T8 Fixture/sockets, no need Ballast and Starter.
Feature:
1, Directly replace traditional fluorescent lamps, No UV and IR radiation.
2, Energy saving than 80%, more durable & robust, it can light up to 10 years with 2years guarantee time
3, High heat-conducting aluminum heat sink designs.
4, Easy operate and install.
5, Life-span50, 000 hours, Energy-Saving and environment-friendly, not contain mercury or any lead, no RF interference.
6, AC Changed into DC directly, no flashing occurs, so it is good for eyes.
7, Special circuit design, each LED work separately, any individual LED failure will not cause other LEDs black out.
Application:
1, Instead of the indoors ceiling light.
2, School, Universities, hospital, hotel
3, Conference, meeting room, showroom
4, Commercial complexes
5, Factory, office
6, Super market
7, Residential Institution buildings.
Specification:
Diameter: 15mm/30mm Length: 600mm/1200mm
Material: 2/3 frosted PC cover +1/3 AL heat sink, Metal PCB
Light source: TOP SMD LEDS(5050/3528 package), 50,000hrs life
LED Qty: 30pcs/60pcs/180pcs
Power: 18W
Luminous flux : 1200-1500Lm
Voltage: AC100-130V or AC200-250V
Work Frequency : 50/60Hz
Beam Angle: 120 degree
CRI: ≥80%
Color (CCT): Warm white (3000K-4500K)/ Cool white (5000K-7000K)
Size: T5 (Φ15mm*600mm/1200mm) / T8 (Φ30mm*600mm/1200mm)
Listings: CE, ROHS
Working Temp: ~20+50
Storage Temp: ~30+60
Working Humidity: 30%~85%
Indoor use only, IP54
Contact
Lyon Ye Sales Coordinator Xiamen JYG Optoelectronic Co., Ltd 4/F, No.15 Wanghai Rd, Xiamen Software Park II, Xiamen, China T: +86 159 6036 1298 F: +86 592 2650 521 E: sales7@jyg-lighting.com
E-mail:xmjyled@gmail.com
Web Site:xmjyled.wordpress.com