Meteor Solar LED bollards integrates solar power with hybrid technology to light paths
Jul 1st, 2010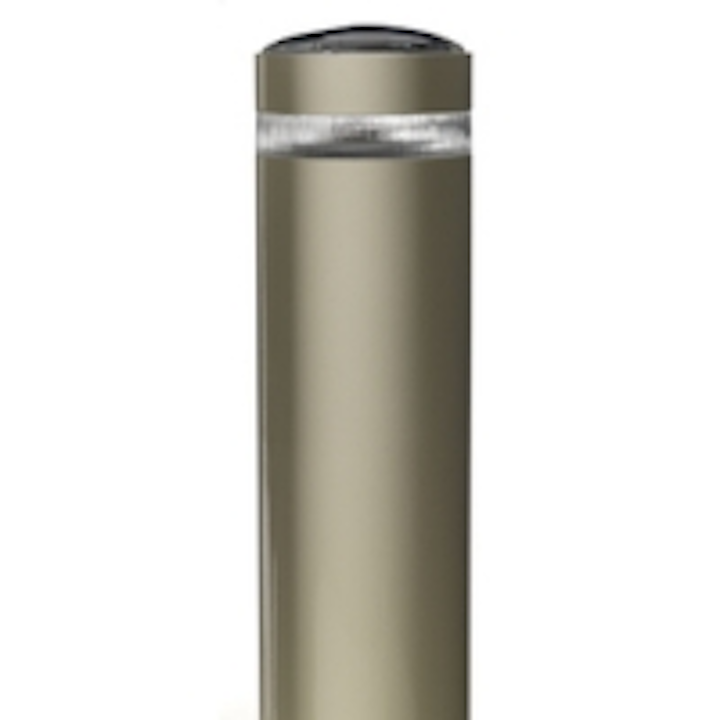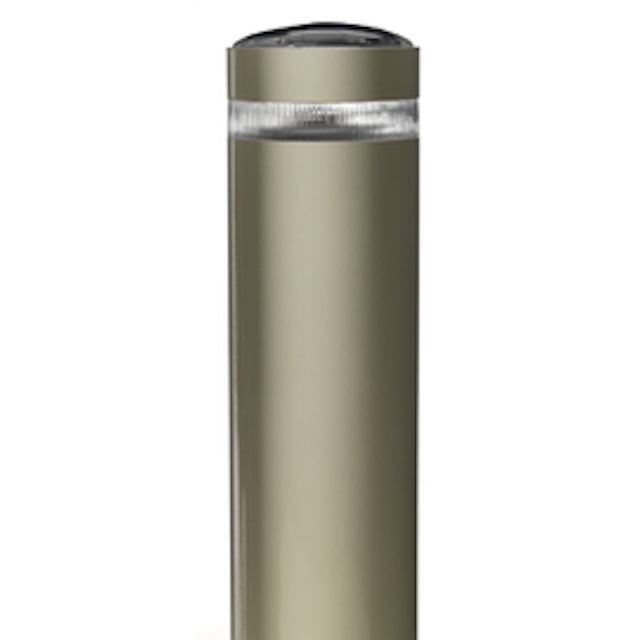 Date Announced: 01 Jul 2010
Meteor Lighting has again pushed the envelope for environmentally sustainable solar LED lighting with their solar LED bollard light. Meteor is releasing the solar LED bollard light to the North American market next month in order to give consumers an economically viable, easily installable lighting option. Meteor bollards can be installed and used in off-grid areas where marking walkways is important but previously impractical or costly using traditional wired bollards.
Meteor solar LED bollards integrate solar energy with highly efficient LED lights resulting in longer performance with minimal solar recharge. Incorporating advanced Cree LED and hybrid technology, Meteor bollards have a longer lifespan, are more efficient, and also safer than conventional bollards. Our long lifespan LEDs lasts over 100,000 hours and there is no need to replace the LED light throughout its 8-10 year life cycle. State-of-the-art Lithium Iron Phosphate batteries (LiFePO4), often used in hybrid and other green automotive technology, are also incorporated enabling 12 hour lighting operation with only four hours of direct sunlight charge.
The integrated glass lens offers 360 degree visibility at a range exceeding 1000ft and allows for effective light emission while removing the problems of yellowing and brittleness encountered with traditional plastic lenses. Meteor bollards are also up to 98% recyclable due to extensive use of aluminum, glass, and other recyclable materials. Built with durability in mind, the aluminum housing is anodized and treated with an anti-corrosive powder, allowing them to withstand salt damage and extreme weather conditions.
As more architects specify green materials for their projects, Meteor lights will fulfill and go beyond environmental requirements specified by LEEDS. With lights that require no additional wiring and cost nothing to power, Meteor® solar LED bollards offer the most reliable economical, green lighting solution for marking pathways, dividing pedestrians from vehicular traffic, and providing security in a variety of urban streetscapes.
Meteor lights were recently installed in the thorough-fare of the National Mall during the Solar Decathalon 2009 after passing stringent tests conducted by NREL (National Renewable Energy Laboratory), the principal research lab for Department of Energy's Office of Energy Efficiency and Renewable Energy.
Contact
Stella Baker Meteor Solar LED / ILOS Corp. 213-255-2060 F:213-596-3704
E-mail:sbaker@meteor-lighting.com
Web Site:www.meteor-lighting.com