Osram Opto Semiconductors and luminaire manufacturer Arquiled team up on flexible street lights
Jul 15th, 2010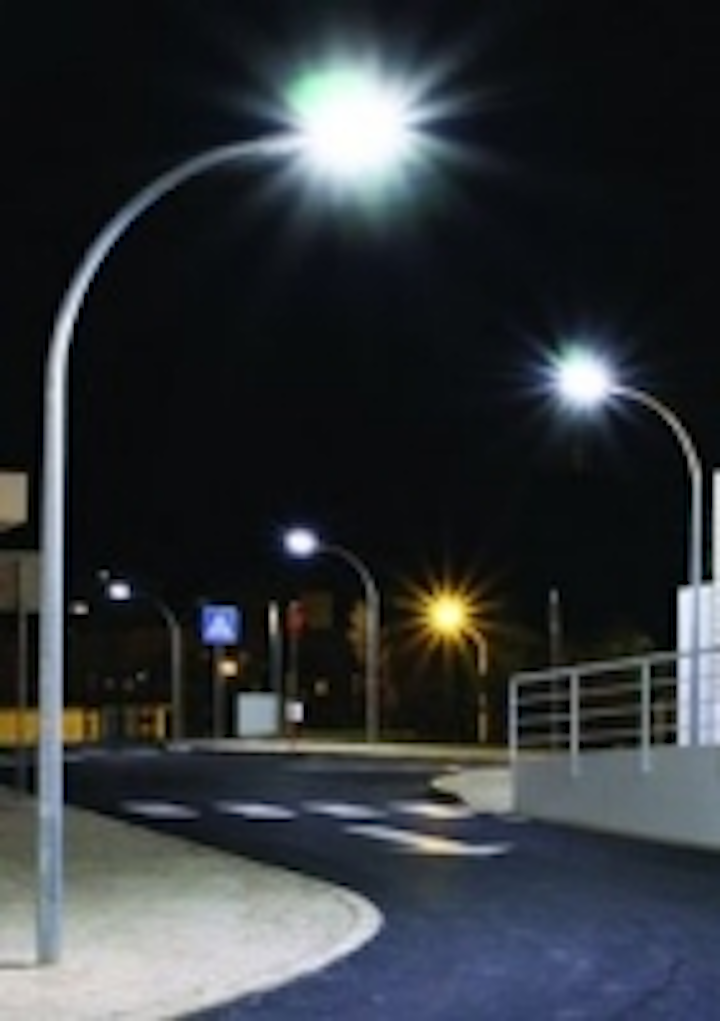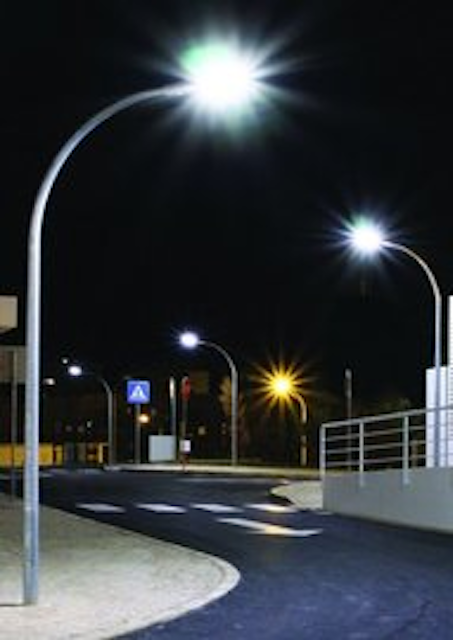 Date Announced: 15 Jul 2010
Apart from LEDs, luminaire manufacturer Arquiled now fits with an ambient light sensor another semiconductor component from Osram Opto Semiconductors in its new luminaries. This sensor provides intelligent light management and reduces energy costs at the same time, as its brightness is automatically adjusted to any situation.
Osram Opto Semiconductors' SFH 5712 digital ambient light sensor regulates the LED's light intensity depending on lighting conditions. The spectral sensitivity of the sensor matches that of the human eye. This means lighting is regulated perfectly – the brighter the ambient light, the weaker the street luminaires will shine.
The highly efficient LED Golden Dragon Plus with a light output of 100lm/W has been specifically designed for street lighting and is available in various color temperatures. With its long life of more than 50,000 hours and low maintenance as a result, these robust LEDs are ideally suited to lighting roads, pathways and squares.
With the two semiconductors working together, local governments have an opportunity to achieve significant cost savings.
Efficiency through intelligence
Apart from their long life, another benefit of LEDs for street lighting is their directed light. It shines precisely where it is required, so less light is needlessly scattered. Overall, less light has to be produced in order to illuminate the road properly. By additionally adjusting the luminaires with the aid of digital brightness sensors, electricity consumption is reduced even more in comparison with conventional lighting solutions and the LEDs' operating life is increased at the same time.
The Arquicity design street luminaire is also characterised by the low installation work required, so conventional luminaires can be replaced without a problem. The compact luminaire head in combination with the optimised directional characteristics of OSRAM Opto Semiconductors' LEDs provides light distribution that meets street lighting requirements. This also improves safety for road users.
Rainer Friedrichs, Marketing Director at OSRAM Opto Semiconductors, explains, "More than 4,000 Arquicity lamps in various projects already provide proof of how efficient state-of-the-art street lighting can be. Intelligent light management is made possible by coordinating the interaction of light sources and sensors based on semiconductors."
About Osram Opto Semiconductors
Osram is part of the Industry sector of Siemens and one of the two leading lighting manufacturers in the world. Its subsidiary, Osram Opto Semiconductors GmbH in Regensburg (Germany), offers its customers solutions based on semiconductor technology for lighting, sensor and visualization applications. Osram Opto Semiconductors has production sites in Regensburg (Germany) and Penang (Malaysia). Its headquarters for North America is in Sunnyvale (USA), and for Asia in Hong Kong. Osram Opto Semiconductors also has sales offices throughout the world. For more information go to
www.osram-os.com
. Osram, the parent company, offers its customers a complete supply chain in the LED sector including components, modules and solutions. More than 50% of annual outlay on research and development is devoted to these technologies.
Contact
Press Marion Reichl Tel. +49 941 850 1693 Fax +49 941 850 444 1693 marion.reichl@osram-os.com Technical Information OSRAM Opto Semiconductors Tel. +49 941 850 1700 Fax +49 941 850 3305
E-mail:support@osram-os.com