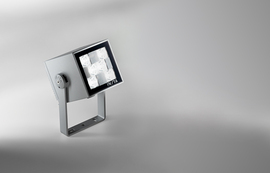 Date Announced: 26 Jul 2010
Product launch: instalight® 3065 - Compact LED spot
At light+building 2010 already, Insta presented this compact spot which despite its small size - the standard spot is only 17 cm high - is very sturdy and highly luminous.
With its robust housing and small size instalight® 3065 is very flexible with regard to the place of installation. Three fastening methods can be chosen: with fastening bracket, with wall plate or peg.
The integrated mains supply unit allows direct connection to 230 V.
As light colours two shades of white are available, a pleasant warm white and an bright neutral white. The customer can also choose from three different optics: 5°, 15° and 27°. The luminous data of instalight® 3065 can be called up in the Insta catalogue of the light planning software DIALux.
Contact
Insta
E-mail:vertrieb@insta.de
Web Site:www.insta.de