Heico Lighting announces a breakthrough in Cove Lighting and Display Lighting
Jul 6th, 2010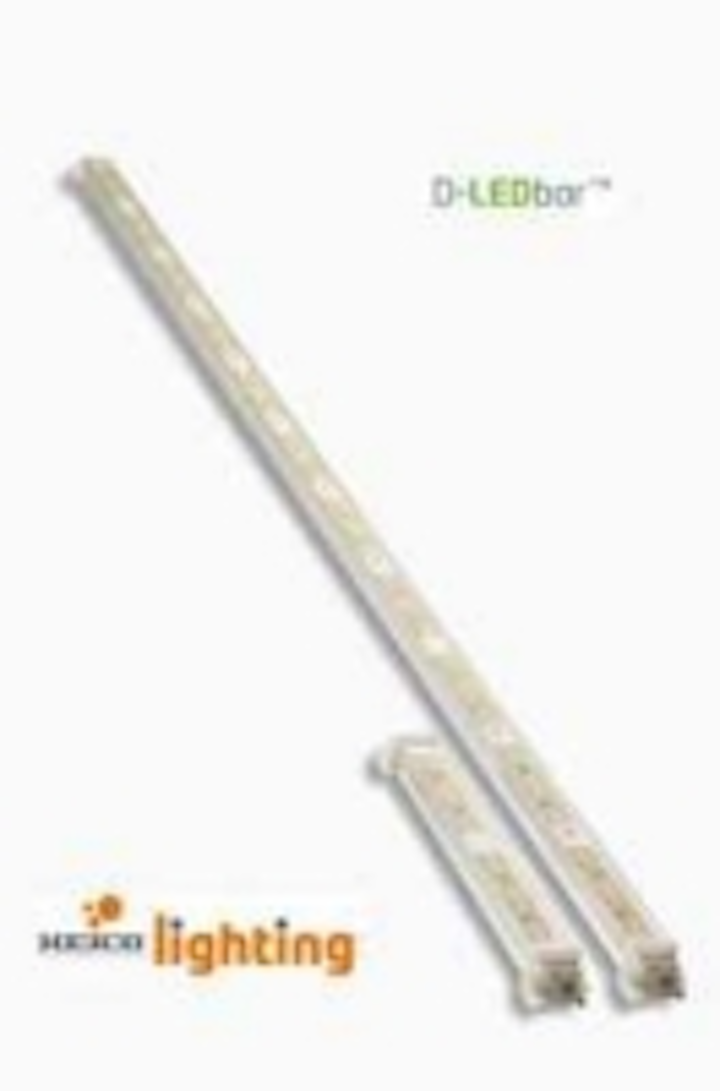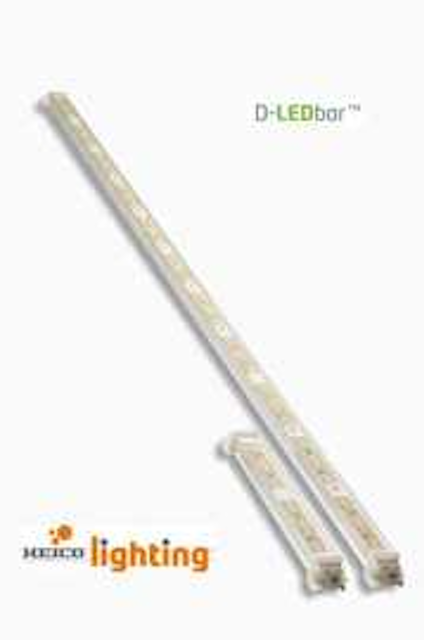 Date Announced: 06 Jul 2010
HEICO Lighting™ has released the D-LEDbar™, expanding its Contactless LED Series into a new product line that adds flexibility and ease-of-installation to its unique induction technology. Easier than ever for casinos, hotels, resorts, and commercial and residential applications. D-LEDbar™ can also be used in a variety of retail and architectural applications such as display lighting, cove lighting, accents & perimeters, kitchen countertops, refrigerated displays, glass door freezers, task lighting, etc.
With extended operations to stop wasteful spending on energy and maintenance, its broad range of light intensity and colors as well as its modular design approach makes this product a simple and effective solution in all respects. Moreover, with its multiple mounting options this system can be customized to fit all needs.
With the launch of the D-LEDbar™, the most energy efficient LED Lighting System, energy consumption is reduced by up to 79% compared to T12HO (6x60") fluorescent. It can consume as little as 0.78 watts / foot and produce higher lux level / watt of energy used when compared to fluorescent.
- More than 90% efficiency
- Equal pitch - mechanically always equal
- Dimmable
- Low-voltage Class II Power Supply
- Plug-&-play connection for a simple easy installation
- Indisputable paybacks based on the cost of product, comparative energy and maintenance costs for wingspan lighting projects
- Corrosion free
- Superior brightness
- Rated life of + 50 000 Hours
- No heat produced
- Unique technology
- Top-class quality - Canadian product
- Does not contain mercury or glass
D-LEDbars™ are now available in 1' – 8' lengths with angles of: 0°, 15°, 30°, 90° Right, 90° Left.
(different sizes are available on special order)
Create the right look & the right mood with our D-LEDbar™.
Please refer to our website www.heicolighting.com for technical data and ordering information.
About HEICO Lighting™
HEICO Lighting™ specializes in designing, producing and marketing world-class electronic lighting products. We provide individual components to private-label turnkey light engines. In the past 25 years, we have introduced major breakthrough technologies, the more recent being: Contactless LED illumination powered by electromagnetic induction and the FIRST Electrolytic Capacitor FREE solid-state power supply. Consistently exceeding market expectations, the company's mission is to lead the solid state lighting industry, while contributing to society through the development of meaningful innovations. For additional information, visit
www.heicolighting.com
or contact us at 1-800-665-1166.
Contact
Audrée Duclos Paré Sales & Marketing Coordinator 450-491-5671 x.265
E-mail:audree@heicolighting.com
Web Site:www.heicolighting.com