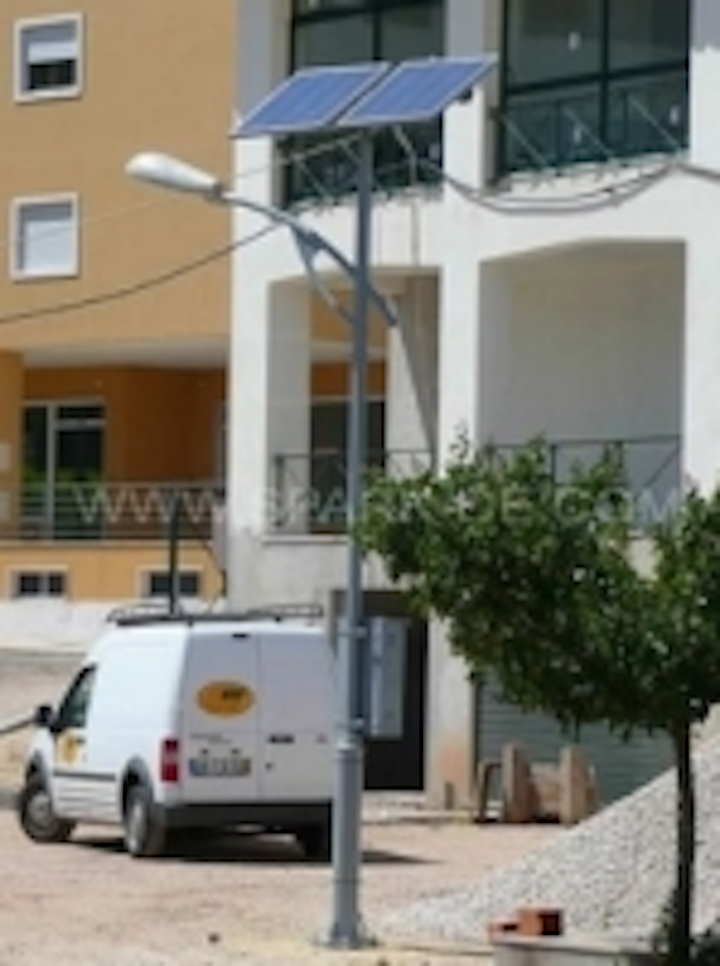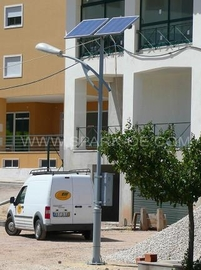 Date Announced: 05 Jul 2010
In the 20th century, the main energy resources as petroleum, natural gas, coal etc. are facing the danger of exhaustion. And at the same time, under the increasing pressure of environmental protection, energy saving and environmental protection have become the development trend in various industries. As inexhaustible clean energy, solar energy will be the most ideal green energy in the 21st century. The effective method to convert solar energy into electrical energy is by solar photovoltaic power generation technologies. LED Emitting Diode is a kind of component which can transform electricity into visible light. With its characteristics of pollution-free, it has already been applied to lighting in many fields. Therefore, as owning the integrated advantage of the solar and LED solid-state lighting---LED solar street light, solar LED lighting system is the perfect combination of new energy and new light source.
And the solar street light series of SPARK Optoelectronics S&T CO., LTD. is designed to be powered by solar energy too. The main principle is that solar panel generates the sunlight in daytime and store the transferred electricity in battery, and during night it releases the power to LED lamp for working. Our star product-solar street light has characteristics of uncomplicated and costly pipe laying, the safe and energy-saving, pollution-free, stable and reliable operation, maintenance-free. And our solar street light also can be designed according to the customer's request.
The key for perfect combination of solar and LED lighting lies in that they both use DC low voltage and can match with each other. Their combination doesn't need to inverter which is used to convert direct current to alternating current. So this function has increased solar street light system efficiency greatly. Meanwhile based on technology of PV grid system, all advantages are more obvious.
Green energy resources and the sustainable development is the important task in 21st century. Nowadays, government pays much attention to the development of new energy, sufficient and reasonable utilization of existing energy. Currently, the solar energy technology and semiconductor lighting industry has stepped to commercialization phase. Relative product has been applied to road lighting, traffic signal lighting, night illumination and courtyard decoration. Through the analysis of the feasibility and technical characteristics, we believe solar system of solar street light will be developed with an unprecedented speed, leading us into a new era of green energy.
Recently, due to the international policy affection of low carbon and environmental-protection, LED street light, as an important member of public lighting family, have apply to many different countries with increasing need. Solar Street light is mainly use for street, square and garden, to replace traditional HPS and CDM lamp. With the development of science and technology, the requirement of LED Street light applying are more intelligent and humanity than before, which is to fit the requirement of low carbon and environment-protection.
Intelligent LED solar Street Light means control LED light (on/off, half/full mode) by intelligent method according to the sense of light, time and temperature. With the character of automatic on/off, high lamp efficiency, less power, long life-span, and safe and dependable, high luminous efficiency, environmental friendly.
Spark Company, as one of the biggest manufacturer of LED Solar Street light and Intelligent Solar Street light, will continually develop more intelligence LED Street light, to distribute our bit for low carbon and environment-protect life.
Please feel free to contact us for one-stop exporting Intelligent Solar Street lighting solution Now!
Contact
Alice Wu Spark Marketing Director Tel: (86 755) 8390 4366 Fax: (86 755) 8390 4766
E-mail:sales@spark-oe.com
Web Site:www.spark-oe.com