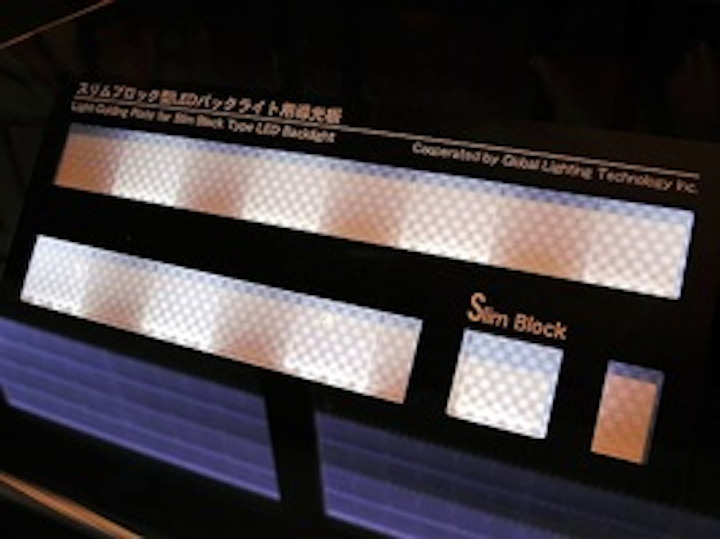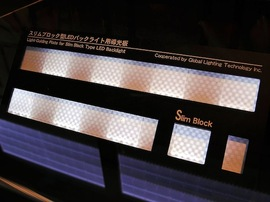 Date Announced: 07 Oct 2010
Tokyo, Japan – Hitachi demonstrated new additions to its LCD TV lineup at CEATEC 2010, Japan's largest IT and electronics exhibition and conference being held through October 9. These TVs have Hitachi's new S-LED (Slim-block LED) backlight technology developed in conjunction with Global Lighting Technologies (GLT), Brecksville, Ohio, onboard. The brightness of each backlight is independently controlled by a small block of LEDs, producing exceptionally sharp contrasts with clear colors and true deep blacks. Scaling back brightness in black pixels also allows for less power consumption – approximately 27% for the L42, and 21% for the L37.
About Global Lighting Technologies:
Global Lighting Technologies (GLT), Inc. was founded in 2000 to develop LED-based edge lighting technology for the latest generation of flat panel displays. GLT offers the world's most efficient LED-based edge lighting technology as well as Microlens light extraction technology and improved manufacturing processes to provide backlighting packages for LCDs, display graphics and general illumination applications that are thinner than ever for OEMs who need to meet increasing consumer demand for smaller, slimmer size with outstanding performance and more efficient light extraction. With 3 manufacturing facilities in the Far East, GLT is poised to deliver a better backlight at lower cost with faster turnaround.
Contact
Global Lighting Technologies, Inc. 55 Andrews Circle, Brecksville, OH 44141 Tel: 440-922-4584 Toll-Free: 866-922-4584 Fax: 440-922-4585
E-mail:info@glthome.com
Web Site:www.glthome.com