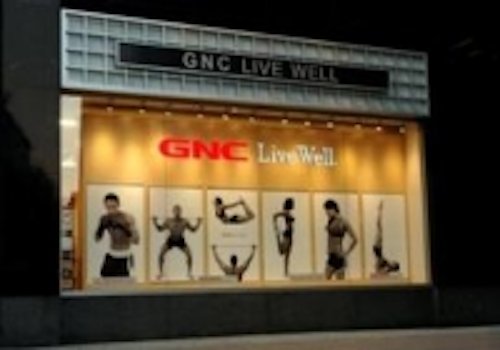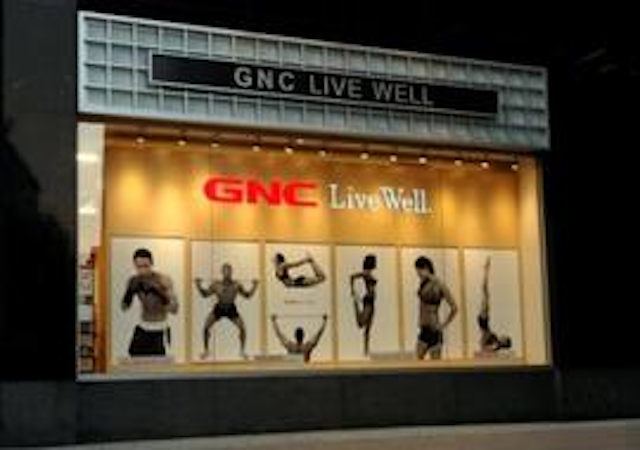 Date Announced: 06 Oct 2010
Pittsburgh - GNC customers may not notice it, but the 75-year-old retailer has gone "green" – from dramatically scaling back energy use at its 107-year-old Pittsburgh headquarters and its 2600+ company-owned stores in the U.S. and Canada to finding innovative ways to reduce paper use. GNC even went so far as to eliminate all Styrofoam cups at company headquarters and added space in the lobby for bicycle parking for those who choose to bike to work.
This is an important corporate initiative for GNC," said Tom Dowd, GNC's Executive Vice President, Store Operations & Development. "Our customers and GNC believe that successful businesses like GNC need to incorporate planet-friendly business practices when possible. Customers may not notice the new spot lights or many of the other changes, but our customers can be assured that we are doing all we can to increase our energy efficiency and decrease our waste wherever we can. We are taking the big steps and well as small steps to help make a healthy difference for our planet!"
Working with OSRAM SYLVANIA, GNC made some big changes in its energy management program.
- Simply converting incandescent lamps in stores and at corporate HQ to LED resulted in electricity savings of 10 million kilowatts per year. Total switch-out: as many as 45,000 incandescent bulbs.
- At its headquarters in downtown Pittsburgh – once the location of a major department store, with 252,750 square feet of floor space – implementing a building-wide lights-off program during non-business hours was also a significant driver of energy savings.
- Installing energy-efficient thermometers at all stores, further increasing energy savings.
"We commend GNC for their environmental commitment and continued efforts to reduce their carbon footprint," said Phil Rioux, General Manager of LED retrofit products. "Our SYLVANIA 15W LED retrofit bulbs help GNC achieve their energy goals by cutting their lighting energy consumption by over half."
As one of the largest specialty retailers in the country, GNC is also a major consumer of paper, so recycled paper is an increasingly important component of GNC's green program. Paper with recycled product is being used in stores and at headquarters, including store mailings, merchandising updates, new item information, and training guides. Wherever possible, GNC headquarters posts store communications on the web portal rather than printing information for the stores.
GNC is also switching to store bags with recycled content that use 25% less virgin polyethylene and is promoting reusable bags, purchased in stores, by its customers.
At the same time, GNC has implemented a green document-management program at headquarters that aims to reduce increases in overall paper uses through a printer-management system that maximizes printer efficiencies, including use of high-yield remanufactured toners and printers that default to double-sided printing, as well as copiers with scanning functionality.
"All of these programs make 'business sense,' in terms of saving money and increasing efficiency," Dowd said. "But they are also part of our brand commitment to our customers. Consumers turn to GNC for products that help them to live well. Now they can be sure that GNC shares their concern for a healthy planet and we are working hard to help conserve its resources for our children and the future."
About GNC
GNC, headquartered in Pittsburgh, Pa., a leading global specialty retailer of nutritional products including vitamin, mineral, herbal and other specialty supplements and sports nutrition, diet and energy products. As of June 30, 2010, GNC has more than 7,100 locations, of which more than 5,500 retail locations are in the United States (including 892 franchise and 1,972 Rite Aid franchise store-within-a-store locations), and franchise operations in 50 countries. The Company -- which is dedicated to helping consumers Live Well -- also offers products and product information online at
www.gnc.com
.
About OSRAM SYLVANIA
OSRAM SYLVANIA is a leader in lighting solutions and specialty products that feature innovative design and energy saving technology. The company sells products for homes, businesses and vehicles primarily under the SYLVANIA brand name, and also under the OSRAM brand. With Canadian headquarters in Mississauga, Ont., and U.S. headquarters in Danvers, Mass., OSRAM SYLVANIA is the North American operation of OSRAM GmbH, a wholly owned subsidiary of Siemens AG. For more information, visit
www.sylvania.com
.
Contact
GNC Laura Brophy 203-364-8657
E-mail:lbrophy@marketcompr.com