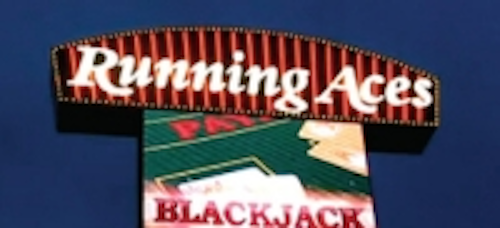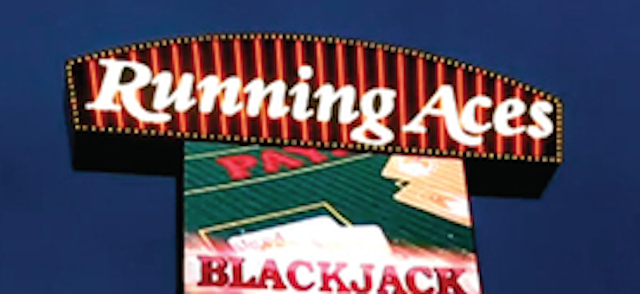 Date Announced: 08 Oct 2010
Salt Lake City, UT - The CAO Group, Inc.'s (CAO) Dynasty® S14 LED lamp has a bright, sparkling impact on the new Running Aces Harness Park highway sign in Columbus, Minnesota. The newly built sign was completed in July 2010 and is visible from HWY 35, just north of Minneapolis. This is another design success for patented Dynasty S14 lamp in addition to many other notable installations.
"The Dynasty® S14 LED lamp is perfectly suited for this high profile outdoor flashing marquee sign. The Dynasty S14 LED lamp will save Running Aces more than 80 percent of the energy and last 8 to 10 times longer when compared to incandescent lamps. The retrofit was as easy as untwisting the old and twisting in the new Dynasty," said Kerry Moore, LEED AP, General Manager of Solid State Lighting Division of CAO. Moore continues, "The new Running Aces sign will save a lot of money in energy and maintenance in coming years."
The Dynasty® S14 LED lamp was a fine choice in offering energy savings as well as the ability to flash and chase. Along with those features, it was chosen for its 4 year warranty and for being the most aesthetically pleasing LED S14 lamp on the market. This brilliant display is 38' w x 16' h and has nearly 2,000 Dynasty S14 LED lamps.
Brightway Supply Company, the local distributor for CAO LED products, recommended the Dynasty® S14 to the SignArt Company. "We were trying to come up with a product that would mimic traditional chase-lights, but have the minimal energy use and longevity of LEDs. The CAO product was the only one we could find that offered a suitable warranty and had any type of reliable track record," said Kevin Snyder of SignArt. "CAO came through with the quantities we needed and in the time-frame the customer required," said Snyder.
Contact
Claudia Greaves Marketing Manager CAO Group, Inc. 801-495-5545
E-mail:claudia.greaves@caogroup.com
Web Site:www.dynastyleds.com